A man who never surrenders
By YANG YANG | China Daily | Updated: 2023-05-20 08:17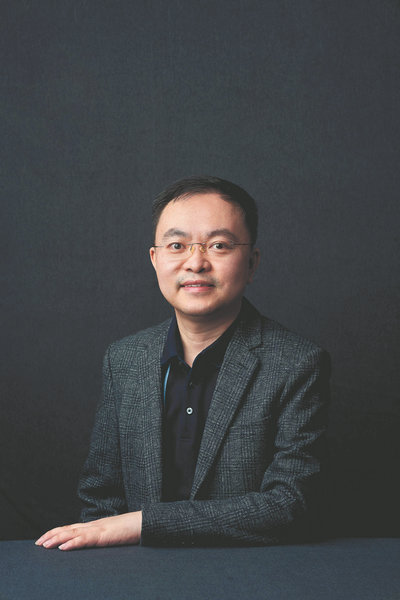 After graduating from university, he became a civil servant, and later completed postgraduate studies at CUFE.
He chose to start his career at Samsung's headquarters in Beijing as a tax manager. At 29, he became chief tax manager in China Vanke Co. At the end of 2011, Cai joined JD Group.
One of his most well-known achievements is that at an unusually fast speed, he led his team to develop the first electronic invoice on the Chinese mainland, which helped save tens of millions of dollars for the company every year, and was adopted by many other industries. Wherever he works, he always tries his best to create new value, day and night.
That is why he didn't get married until 40. He met his beloved wife Duan Rui, a beautiful Peking University graduate, through a blind date and asked her to marry him on the second date — again displaying his typical speed. With his son's birth, Cai had an enviable life — until Sept 30, 2019.
The muscle on his left arm had been throbbing for 13 months and after visiting different doctors in Beijing, he was introduced to Fan Dongsheng, a leading ALS expert in China.
That sunny afternoon, sitting in Fan's office, he heard the doctor say: "Then only one explanation remains."
"Am I going to die?" he couldn't help joking, but nobody laughed.
The doctor stared at him sternly. He separated his two hands about 20 centimeters from each other, saying, "this was your original life expectancy". Then his left hand quickly moved toward the right one, almost touching it, and said, "now this is how long it will be".
The world suddenly turned dark for Cai. Things had been moving fast in his life, and now life itself was accelerating. He would have only two to five years to live according to the average life expectancy of ALS patients.
After struggling for a while, he decided to tell his wife about his disease and offered a divorce since they had only been married for a little over one year. At the end of his life, muscles unable to move, he would have to fully rely on his family. He did not want his wife to suffer.
Duan rejected his offer, saying: "To marry someone is to have support when unfortunate things happen and now I am your support."