Granny's trip of discovery
By Wang Ru | CHINA DAILY | Updated: 2023-05-22 06:50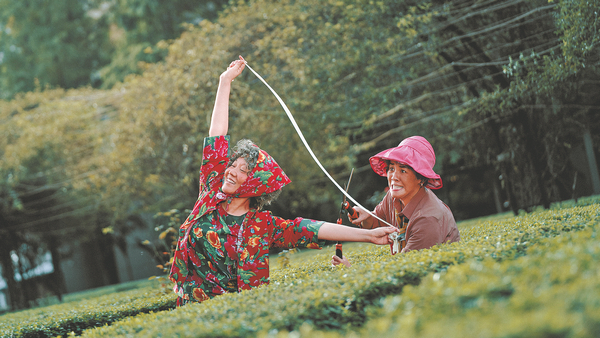 Online series looks at a stereotype-smashing elderly woman's journey of adventure, Wang Ru reports.
When it comes to elderly people, the stereotype is that they should live a peaceful existence after retirement, lingering in parks, doing exercise, walking their dogs and taking care of their grandchildren. The range of their activities should not be very far from home.
But newly released internet drama series Grandma's New World depicts a "rebellious" woman, Sun Yuping, in her 60s, who runs away from home and undertakes an adventurous journey. As a result, her granddaughter Dou Qi and twin sister Sun Yulan embark on trips to look for her, and thus reveal her colorful experiences on the road.
Starring actress Yan Ni and Deng Enxi, the 18-episode series began streaming on the video platform iQiyi on May 7.
The series is adapted from a comic created by cartoonist Kuang Fuyao (pen name) in 2020. "My friend recommended that I read this comic, and I liked it very much," says Li Qiang, the scriptwriter.