Festival helps village tune into wider audience
By Xing Wen and Shi Ruipeng | CHINA DAILY | Updated: 2023-05-23 08:06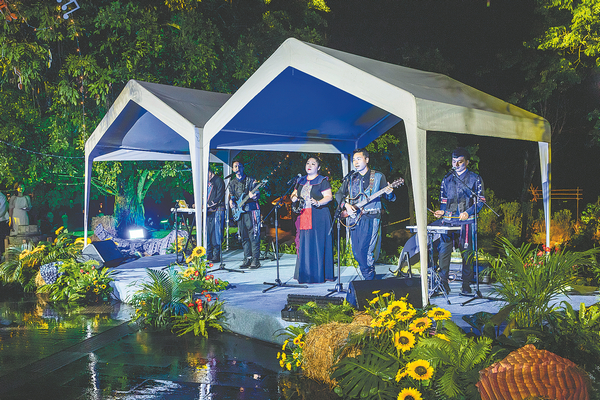 The band has made a name for itself through participation in cultural events promoting Zhuang traditional culture.
In 2015, they released their debut album and embarked on their first concert tour within Guangxi. Their original compositions feature a distinctive musical style revolving around blending traditional Zhuang folk songs with modern pop elements.
They skillfully incorporate a mix of instruments, harmonies and vocal styles, presenting a fresh interpretation of Zhuang music and allowing more people to appreciate its unique charm.
"We are delighted to participate in this international music festival, which has provided us with the chance to connect with foreign bands from such countries as Indonesia and Malaysia," says Lu Jianping, founder of the group.
He says that through this exchange of music and culture, participants have deepened their mutual understanding and made significant advances through shared learning.
"We will continue to uncover the cultural essence of ethnic music in Guangxi and create more distinctive musical works that represent the Zhuang ethnic group," says Lu.