Montana TikTok ban demonstrates systemic fraud
By Keith Lamb | chinadaily.com.cn | Updated: 2023-05-24 14:46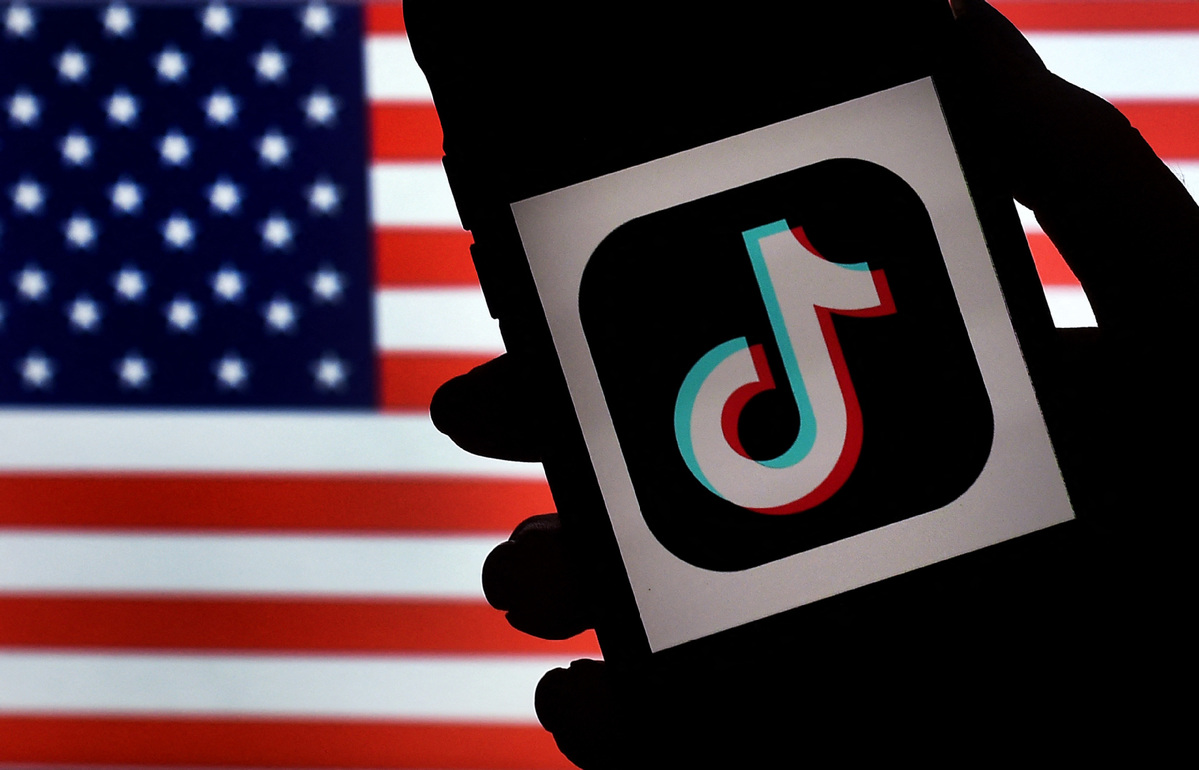 Montana has become the first state to ban TikTok following its Governor Greg Gianforte's signing off on the bill. It will be illegal for app stores to give users the option to download TikTok and the company will not be allowed to operate within Montana. It has been reported that a fine of $10,000 could apply each time a user is offered the ability to download TikTok.
This ban inevitably goes against the very core of what the US advertises itself to the world as - namely a country based on free market principles and free speech. Consequently, the law is likely to face challenges in court. A TikTok statement said that "Governor Gianforte has signed a bill that infringes on the First Amendment rights of the people of Montana" and American Civil Liberties of Montana has called the law unconstitutional.
Those who argue that the "Chinese Communist Party" is using TikTok to spy on Americans, like Governor Greg Gianforte, are wrong. The servers storing TikTok data are not in Beijing but in the lone star state - Texas. Even the CIA has concluded that there is "no evidence" that Chinese intelligence services have ever accessed TikTok data and TikTok has stated that it would not share data with Beijing, even if asked.
Gianforte has announced the prohibiting of all social media applications tied to foreign adversaries. This means that the Chinese app Temu, owned by the Chinese company Pinduoduo, will be banned which is incredulous considering the fact that it is not a media app but a shopping one!
This labelling of an adversary is obviously spurious. For example, China "the adversary" presents no military threat to the US - there are no Chinese bases surrounding the US Instead, China is ram packed with US businesses selling everything from coffee to electric cars. As such, China and the US could just as well be described as successful partners. However, it's increasing looking like this partnership is obviously only good for the US if it has all the advantages in the relationship.
Being described as an adversary does not come down to whether the US is in a hot war with another state or whether the state has systemic differences - the US has happily done business and profited handsomely with multiple states with systemic differences, including China. Instead, an adversary is a state that has cultivated businesses that challenge the heights of US tech monopolies who hold the whip hand over the US government and populace through political funding.
What the TikTok ban demonstrates is in fact the systemic fraud at the heart of the US system, which has for decades espoused free trade and speech as basic principles. Clearly, these principles are only relevant when they remain unchallenged and US companies have complete dominance in the media and tech sphere which allow them to control the narrative and technological heights.
It is not only the media and tech sphere that is controlled by US monopolies they also control the political narrative which is evidenced by Governor Gianforte's successful background as a software engineer and the founder of the cloud service company RightNow Technologies which he sold to the Texas-based US tech giant Oracle for $1.5 billion in 2011. Oracle's profits are fed into lobbying the US political system and undoubtedly elements of the US tech industry want this privilege to remain in their control.
In essence, the TikTok ban isn't about preventing "the adversary" China it's about countering anyone who challenges the aforementioned total dominance of US tech. It just so happens that China is the current rising star. For example, had TikTok arisen from India then we can be sure that within a decade, or less, a media narrative (inevitably controlled by big tech) would have been forged to cast India as an adversary with requisite human rights horror stories to keep the US populace on its side.
This means the entire world must be aware of what is at play because increasingly tech success will come from the ninety-six percent of the non-US world. They must be fully conscious of the dangers they face entering the US market which is only based on free trade and speech when these principles remain unchallenged.
For US consumers they will obviously lose out and they will have to migrate to US platforms. While this will be a short term boom for US tech capital whatever short-term gains they make, by squeezing out a competitor, is likely to come back and haunt them as their monopolies become stale and unable to compete with the wider world.
Keith Lamb is a University of Oxford graduate with a Master of Science in Contemporary Chinese Studies. His primary research interests are China's international relations and "socialism with Chinese characteristics."
The opinions expressed here are those of the writer and do not necessarily represent the views of China Daily and China Daily website.
If you have a specific expertise, or would like to share your thought about our stories, then send us your writings at opinion@chinadaily.com.cn, and comment@chinadaily.com.cn.