China's carbon goals essential to sustainable modernization
By Bin Li and Shaocheng Huang | chinadaily.com.cn | Updated: 2023-05-24 17:23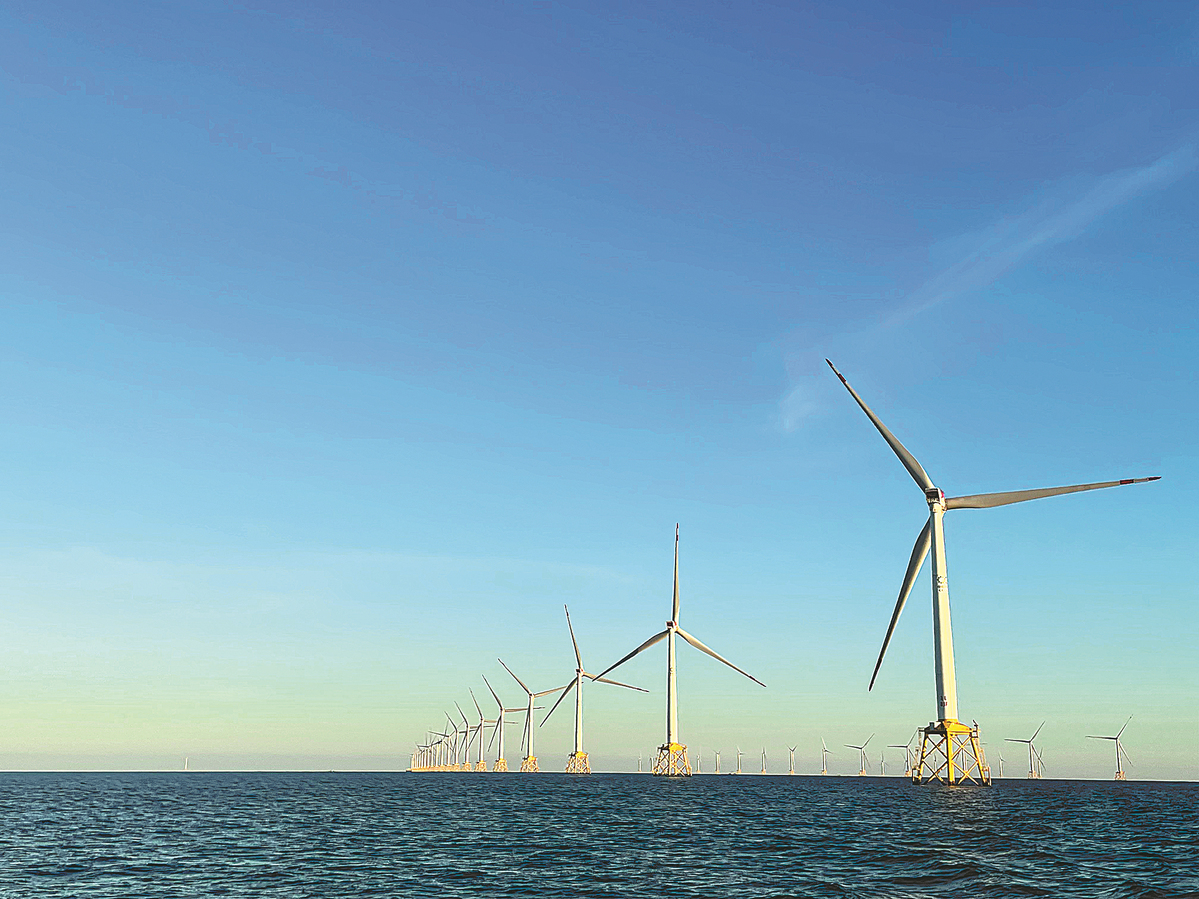 The report to the 20th National Congress of the Communist Party of China declared respecting nature, adapting to nature and protecting nature are inherent requirements of a socialist modernized country. The report also promoted carbon peaking and carbon neutrality. Considering increasing global climate risks and the challenges in climate governance, China's plan for carbon peaking and carbon neutrality not only demonstrate the responsibility and commitment of a major country toward global climate change but also embody the inherent requirements of the Chinese path to modernization.
The Chinese path to modernization is the result of the combination of the universal principles of Marxism on modernization and China's specific national conditions. It embodies the fundamental principles of scientific socialism and incorporates the harmonious coexistence between human beings and nature.
Carbon peaking and carbon neutrality are scientific expressions and fundamental practical paths of ecological progress. Many common problems facing the environment, including global climate warming, rising sea levels and frequent extreme weather events, are caused by excessive emissions of greenhouse gases such as carbon dioxide by humans. The direct goal of carbon peaking and carbon neutrality is to achieve net-zero emissions of greenhouse gases such as carbon dioxide and to curb continued global warming. The Chinese government has therefore made an important commitment to achieve carbon peaking before 2030 and carbon neutrality before 2060.
A good ecological environment is not only the fairest public good but also beneficial to people's livelihood; it is not only material wealth but also spiritual wealth for the development of society. China's achievement of carbon peaking and carbon neutrality, as well as its model of modernization, aims to create a beautiful and happy life for the people and achieve the sustainable development of the Chinese nation.
Carbon peaking and carbon neutrality is a systematic process to achieve the coordinated reduction of carbon emissions and pollution along with the expansion of green development and economic growth. Achieving carbon peaking and carbon neutrality is not about sacrificing socioeconomic development, nor is it about giving up on development altogether. Instead, it involves transforming the development model of industrial civilization into a green development model of ecological progress. This transformation drives socioeconomic development through technological innovation and market policies that lower the cost of renewable energy, increase the price of fossil fuels and solve the green premium problem. Production development, prosperous living and good ecology are important manifestations of the Chinese path to modernization, which are closely linked with carbon peaking and carbon neutrality.
Carbon peaking and carbon neutrality are important drivers for optimizing the energy structure and ensuring energy security. Since the British Industrial Revolution, carbon dioxide emissions have posed a serious threat to human survival and development. The Chinese government is promoting carbon peaking and carbon neutrality to improve the innovation and incentive mechanisms in the energy sector. China's dependence on imported carbon-based energy such as petroleum and natural gas has also become a major challenge for energy security. It is therefore important to strengthen the green transformation of key industries, expand the installed capacity of renewable energy and reduce reliance on traditional energy sources, especially high-emitting imported energy sources. This not only ensures China's energy security but also opens up a new path for the country's sustainable development.
Since the 1970s, developed Western countries have transferred heavily polluting and energy-consuming industry to underdeveloped countries, laying the foundation for them to achieve their carbon peak early. It took 40 to 70 years for developed countries to achieve carbon neutrality, while China has committed to a 30-year timeframe. China faces urgent deadlines and limited space tasks to meet its commitment. To do so, the country should strengthen institutional top-level design, enhance the coordination of economic, social and ecological progress, manage the relationship between development and emissions reduction, actively participate in and lead global green and low-carbon development, drive energy industry and industrial optimization and upgrading and promote the modernization of its governance system and capacity.
Bin Li is a professor at Beijing University of Chemical Technology's School of Economics and Management.
Shaocheng Huang is a professor at China University of Geosciences Wuhan's School of Marxism.
The opinions expressed here are those of the writer and do not necessarily represent the views of China Daily and China Daily website.
If you have a specific expertise, or would like to share your thought about our stories, then send us your writings at opinion@chinadaily.com.cn, and comment@chinadaily.com.cn.