Maltese students embrace 'Tea for Harmony': a virtual lesson on Chinese tea
Chinaculture.org | Updated: 2023-05-26 10:47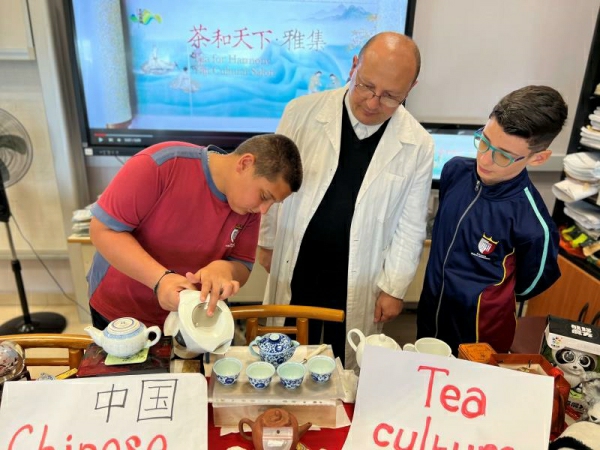 The virtual lesson also shed light on the profound cultural significance of tea in Chinese society. Students were captivated by the stories and legends that accompany Chinese tea, which has been an integral part of Chinese culture for thousands of years. From the calming and meditative experience of tea brewing to the graceful art of tea pouring, the students gained a deeper understanding of the harmony and tranquility that Chinese tea culture embodies.
"Tea for Harmony" provided an invaluable opportunity for students to embrace cross-cultural learning and foster a deeper appreciation for the traditions of another nation. Through this virtual lesson, they not only learned about Chinese tea but also gained insights into the broader Chinese heritage and the importance of cultural harmony.
Azzopardi expressed heartfelt gratitude to the China Cultural Centre in Malta for their commitment to promoting cultural exchange and providing enriching educational experiences for students.
The successful "Tea for Harmony" virtual lesson has left an indelible mark on the students of St. Margaret College Secondary School, fostering a sense of curiosity and respect for diverse cultures. This educational endeavor serves as a testament to the power of collaboration and the profound impact that cross-cultural initiatives can have on young minds.