Maltese students embrace 'Tea for Harmony': a virtual lesson on Chinese tea
Chinaculture.org | Updated: 2023-05-26 10:47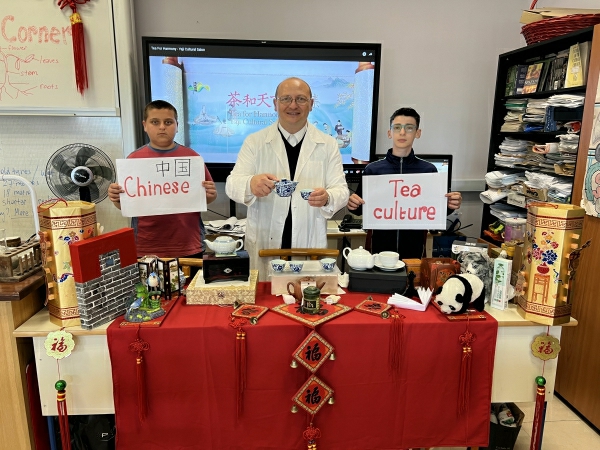 On May 24, in a celebration of the International Tea Day and educational enrichment, a group of Form 3 (Year 9) CCP Science students at St Margaret College Secondary School Verdala, Cospicua, attended a virtual lesson on Chinese tea, themed "Tea for Harmony," with the support of the China Cultural Centre in Malta.
This unique initiative offered students a delightful learning experience as they delved into the profound history and rich cultural heritage of Chinese tea through a series of engaging videos.
The students embarked on a virtual journey to explore the enchanting world of Chinese tea, guided by expert insights and captivating visuals. Through an immersive learning program, the students discovered the intricate details of tea cultivation, preparation, and the revered tea ceremonies that are an integral part of Chinese culture.
Under the tutoring of the senior science teacher Martin Azzopardi, the students were treated to a series of videos that transported them to the heartland of Chinese tea traditions. The captivating visuals showcased the picturesque landscapes of Chinese tea plantations, unveiling the breathtaking beauty of lush green tea fields and revealing the meticulous craftsmanship behind each tea leaf's production.