Scientist: China on right path with STEM education improvements
By YAN DONGJIE | China Daily | Updated: 2023-11-16 10:03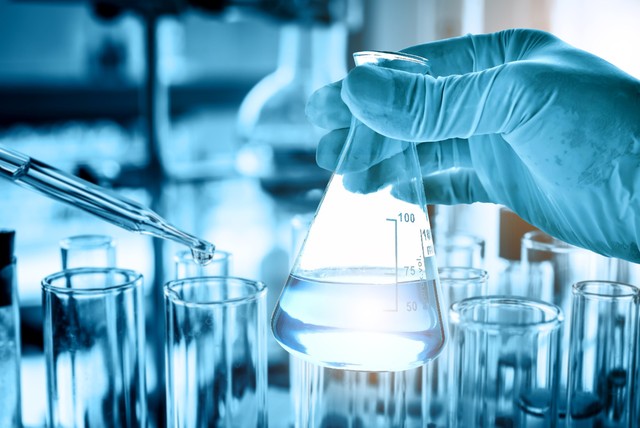 China has improved its approach to scientific education, with a greater emphasis on questioning and challenging established thought in order to achieve new pathways to enlightenment, according to a winner of the 2023 World Laureates Association Prize in Life Science or Medicine.
Karolin Luger, a member of the National Academy of Sciences in the United States and a biochemistry professor at the University of Colorado Boulder, recently expressed her great confidence in China's education system after receiving her award in Shanghai last week.
"Students from China usually have really good grades, because I think the school system in China honestly is probably better than in the US all the way to high school," she said. "They have a very good math and STEM background."
Luger made the remarks on the sidelines of the sixth World Laureates Forum, which attracted hundreds of scientists from 25 countries and regions, including 27 Nobel laureates, who engaged in in-depth discussions on topics such as life sciences, intelligent science and carbon neutrality.
"There were a lot of cultural differences initially, but about 10 years ago, I really saw a transition in how they (students) approached 'authority' and how they got more used to the more communal aspect of science," Luger said. Out of about 70 graduate students and postgraduates she has trained, about 20 percent have been Chinese.
Out of cultural habit, students from China were not willing to challenge their professors as they thought it was considered rude to tell someone of seniority that they were wrong, she added.
"They told me that in the 'old fashioned' Chinese labs it was discouraged to contradict."
She said that it was perfectly normal to make mistakes in science, and that it is just part of the process, and scientists had to embrace them, admit to them and learn from them.
"The young science lovers in China are much more argumentative in a really good way, and I can see that they are enthusiastic and articulate," the professor added.
Luger said doing science was a luxury and not all countries actually used their funds to engage in research. "China has made the decision, as far as I know, to really invest heavily in science, and it's really beginning to pay off."
Data from the National Bureau of Statistics shows that China spent 3.08 trillion yuan ($425 billion) on research and development last year, up 10.4 percent year-on-year.
The investment provides the funding for purchasing and maintaining the expensive and complicated instruments while hiring competent and well-trained people to run them and to do research, she said. "There's a lot of Chinese scientists who are really doing amazing work."
During the forum, she saw a free atmosphere to discuss issues that women in science face and possible solutions. "I think the young women that I've met here are really on their way to do things."
The professor spent her early studying years in European countries where, as she said, there were very few female professors or lab leaders. "When I went to Switzerland, it was actually even worse. The culture at that time just wasn't ready for having women in science."
She said that the percentage of female professor positions in science, even at the junior level, was not high enough, and especially when it came to decision-making roles like deans and on research committees.
"Many women have different approaches to problem-solving to life in general, compared with men, and we need both," said Luger, adding that from what she has experienced, committees that were mixed were better behaved, more organized, and more orderly because everybody was on their best behavior.
Luo Jiayuan contributed to this story.