Experts' takes on China-US relations
China Daily | Updated: 2023-11-20 07:24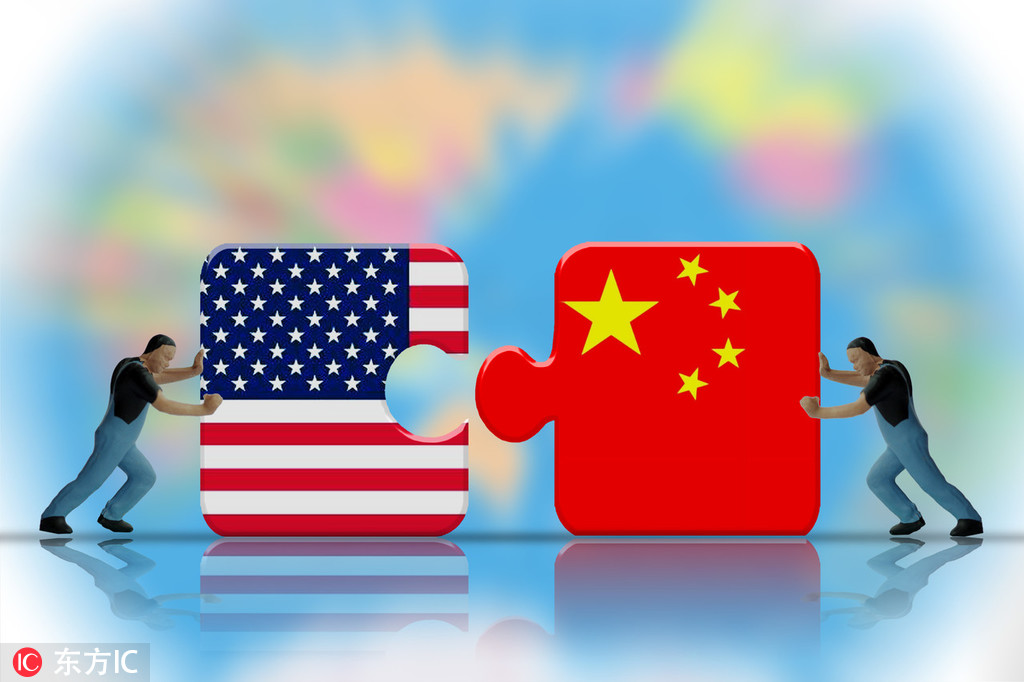 Scientific 'coupling' must be preserved for global good
By Sourabh Gupta
The meeting between US President Joe Biden and Chinese President Xi Jinping will have a far-reaching impact as the two sides have agreed to continue talks on renewing the Science and Technology Cooperation Agreement.
Over the past five years, economic ties between the two countries have been battered by a raft of unilateral decoupling measures. Starting with the US' Section 301 tariffs that were judged by a World Trade Organization panel as being illegal, these measures additionally include the imposition of strategic technology controls on China's semiconductor ecosystem as well as on telecommunications market leader Huawei, the tightening of the US' inbound and outbound foreign investment screening regimes, and the provision of large subsidies to producers of climate-friendly industrial goods, such as electric vehicles and large-capacity batteries, to confer an unfair competitive advantage vis-à-vis China.
The US Justice Department and the US National Institutes of Health's probes into China's economic espionage and intellectual property diversion, neither of which turned up evidence of systematic criminal conduct, have extended this chill in trade and technology ties to broader scientific collaborations and people-to-people exchanges.
There is a pressing need to break the cycle of decoupling that is underway and, as it involves the two largest economies and major scientific powerhouses, restore the sanctity of open academic and scientific exchanges. To this end, it is essential that China and the US update and renew their bilateral Science and Technology Cooperation Agreement, which provides a framework for joint scholarly research and exchanges between the two sides. Last renewed in 2018 and extended recently for just six months, Xi and Biden should expend political capital to ensure that the agreement is permanently renewed before its February 2024 deadline.
The agreement covers around 30 agency-level protocols and 40 sub-agreements that cover the gamut from agriculture, basic science, biomedical research, marine sciences and remote sensing to nuclear fusion and safety.
Among the agreement's more significant achievements was the US-China Clean Energy Research Center, a 10-year research effort set up by then presidents Hu Jintao and Barack Obama that not only generated more than 300 peer-reviewed publications and 26 patent applications but — through its emphasis on collaborative climate science — also helped anchor the bilateral relationship.
US critics of the agreement have charged that the structure of joint research under the agreement has benefitted Beijing asymmetrically and seeded Chinese capabilities in frontier technologies, including dual-use technologies that will be exploited for military purposes. Washington must "stop fueling its own destruction", they argue. This is a mistaken characterization. The Science and Technology Cooperation Agreement provides an overarching framework to guide the US side's basic research activities with China; it does not mandate any particular line of activity. Besides, the US side could rework the annexes and sub-agreements in technology areas that it feels disquieted about.
The nub of the US' concerns with the agreement has less to do with the structure and substance of bilateral scientific exchanges and more with the fear of China's rise as a future technological peer, particularly across a constellation of intelligent and interactive digital domains. China is no longer merely a pupil; across a range of science and technology fields, the great asymmetry that used to exist a generation earlier between the two countries has more-or-less been whittled down. Chinese researchers today churn out more top 10 percent most-cited research papers than their counterparts in the US. The US would do well to study the catalytic role of the Chinese "entrepreneurial" state too, which has been key to the incubation and production of sophisticated tradable goods by innovative domestic firms.
Be that as it may, Beijing and Washington are also each other's top scientific partners, with collaborative research between Chinese and US nationals a standout feature among the most-cited papers. For the bilateral and global good, this scientific "coupling" must be preserved. And along the way, the agreement must be improved too, to reflect the times. This includes updates to its provisions pertaining to the role of data, intellectual property and trade secrets protection, and vitalizing and managing open-source models for innovation, among others.
The China-US Science and Technology Cooperation Agreement was signed on Jan 31, 1979, four weeks after the re-establishment of diplomatic relations. It was the first major agreement to be signed by the two governments. As Xi and Biden craft the guiding principles of a new strategic framework for ties, a modernized and renewed Science and Technology Agreement could yet again serve as a beacon of light in this "new normal" era of China-US strategic competition. Its renewal would also signify a refreshing willingness on the part of the Biden administration to engage China respectfully as a scientific near-peer, rather than an object of charity or a target of suppression.
The author is a senior fellow at the Institute for China-America Studies in Washington DC. The views don't necessarily represent those of China Daily.