Hoping for a towering success
By Xu Fan | CHINA DAILY | Updated: 2023-11-20 08:07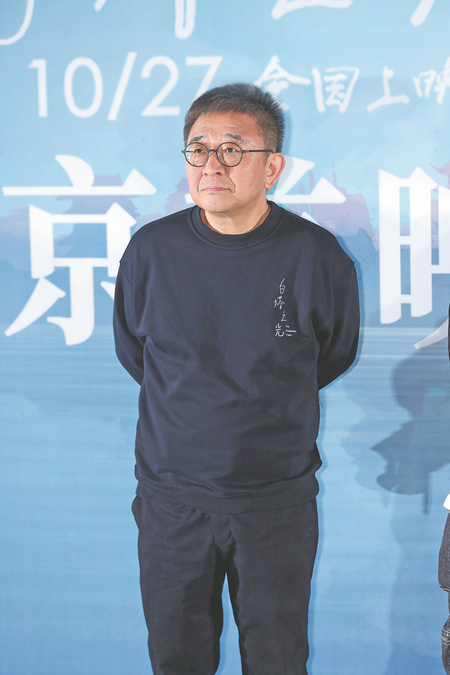 Over a span of more than 20 years, Zhang has directed some 10 feature-length movies, most of them acclaimed art-house films that have won nominations or awards at international festivals held in South Korea, Europe and North America.
Most of his movies possess a distinctive flavor and temperament that captivates enthusiasts of literature and art. Such scenes in The Shadowless Tower include a hotel waitress reading French philosopher Roland Barthes' A Lover's Discourse: Fragments, and a bar where the protagonists have a date, with a blackboard announcing the in-house screening of South Korean director Lee Chang-dong's Burning.
Interestingly, Burning, a mystery thriller which won the Best Film award at the 55th Daejong Film Awards, a prestigious honor in South Korea, had a special purpose in the scene. Zhang, a friend of Lee's since the early 1990s, said he intentionally promoted Burning in his own film, hoping that the gesture would allow him to use the film's music for free. Unfortunately, due to complicated copyright red tape, his wish was not realized.
But for him, having lived abroad for many years, the reward for making this film was recreating the Beijing that is etched in his memories. "The Chinese stories that attract foreign audiences the most are those that depict cities, or even specific neighborhoods that Chinese filmmakers are most familiar with. If you find it interesting yourself, the audience will find it fascinating too."
Contact the writer at xufan@chinadaily.com.cn