The rise of Southeast Asia and the challenges ahead
By Hoo Tiang Boon | chinadaily.com.cn | Updated: 2015-11-24 08:29
Chinese Premier Li Keqiang shakes hands with US President Barack Obama at the 10th East Asia Summit in Kuala Lumpur, Malaysia, Nov 22, 2015. [Photo/Xinhua]
The signing of the Kuala Lumpur Declaration on the Establishment of the ASEAN Community at the 27th ASEAN Summit formally paves the way for a more integrated Southeast Asia by the end of the year. But it also points to a larger story that is often less appreciated: the rise of Southeast Asia and the important roles played by ASEAN and China to facilitate this.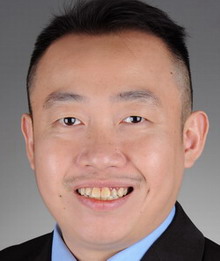 Hoo Tiang Boon
Southeast Asia is the seventh largest economy in the world. It has a combined GDP of more than US$ 2 trillion, which is projected to grow by more than 5 percent per annum over the next few years. Intra-ASEAN trade is now more than US$ 600 billion. Conditions for further growth are also favorable: overall peace and stability; resource-rich; a growing middle class and a generally young and vibrant population of more than 600 million.
With the creation of the ASEAN Community, which envisions the region as a single market and production base with freer movement of goods, services, labour and capital, Southeast Asia is set to become even more connected, dynamic and prosperous.
These achievements are not just the product of Southeast Asian efforts. It has come with the help of ASEAN's external partners — in particular, China which has played a major role in the rise of Southeast Asia. As ASEAN's largest trading partner since 2009, China is a key driver of growth, with bilateral trade reaching around US$ 480 billion last year. At the same time, ASEAN has become China's third largest trading partner.
With the conclusion of the upgraded China-ASEAN FTA at last week's ASEAN Summit, the China-ASEAN connection is set to grow even stronger. Both sides are now in a better position to reach the goals set by ASEAN and China's leaders to attain two-way trade of US$1 trillion by 2020.
As for the regional system and strategy, ASEAN-led Regional Comprehensive Economic Partnership is supported unconditionally by China. And vice versa, ASEAN hails China's Maritime Silk Road (MSR) initiative, which when fully implemented, will further boost Southeast Asian economies since the region is a key location in the MSR route.
Southeast Asia has come a long way. Today there is general peace and stability. There is little threat of war between ASEAN states. The livelihoods of Southeast Asian peoples have also greatly improved.
Nevertheless, these gains cannot be taken for granted. As Singapore's Prime Minister Lee Hsien Loong has pointed out, the stars may not "always be so neatly aligned" in the future. Southeast Asia is still confronted by a number of ongoing challenges which can mean the unravelling of current progress. These issues should not be forgotten.