Wuzhen conference provides opportunities for global Internet governance
By Tridivesh Singh Maini | chinadaily.com.cn | Updated: 2015-12-15 09:54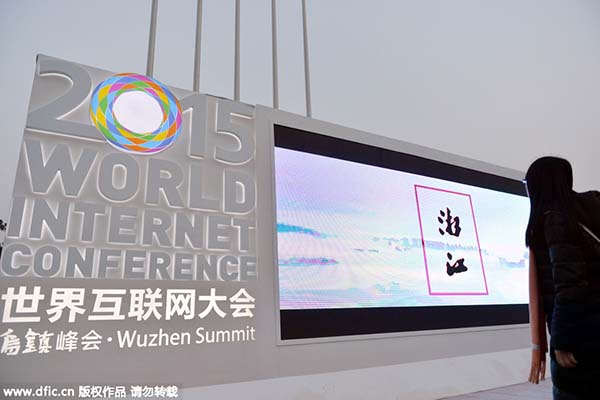 A big electronic screen displays some information about Zhejiang province in Wuzhen, Dec 12, 2015. [Photo/IC]
The city of Wuzhen is getting ready to host the World Internet Conference from Dec 16 to 18, with more than 2,000 guests including 8 state leaders; Russian Prime Minister Dmitry Medvedev, Pakistan Prime Minister Nawaz Sharif, Kazakh Prime Minister Karim Massimov, Kyrgyz Prime Minister Temir Sariyev and Tajik Prime Minister Kokhir Rasulzoda, and nearly 50 ministerial level officials preparing to come to the Chinese city.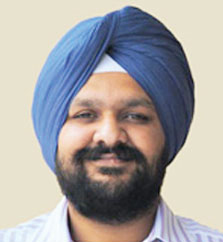 Tridivesh Singh Maini [Photo provided to chinadaily.com.cn]
A number of pertinent questions will be addressed during the summit including cyber security, the need for more equitable cyber security laws while ensuring the Internet plays a positive facilitative role in connecting different parts of the world. Lu Wei, minister of the Cyberspace Administration of China, remarked, "China manages its cyber space under the rule of law, or in other words, we manage the relationship between freedom and order in an appropriate way."
Cyberterrorism truly is emerging as a serious threat and a number of countries apart from China including India have taken serious note of this threat. It is all the more important for countries to join hands, given the serious threat emanating from terrorist groups like ISIS which are using unconventional, modern and unpredictable methods for increasing their footprint. The Internet is one way through which they are seeking to do so.
The WIC which has sought to bring together a number of countries is an important effort in this direction, but it is also important for countries to not allow other differences to impede the fight against cyber terrorism. The onus is on all large countries in this context. Yet, we should not solely focus on this aspect of the Internet, as it has played an important role in the current era of globalization in connecting people from different parts of the world, reduced not just costs and distances of business, but also broken down numerous walls and barriers for scholars and journalists.
In conclusion, the WIC is a great effort not just for enhancing dialogue between important stakeholders in the context of Internet governance and hearing different views, but also shows that on important issues it is no longer any one country whose views are final but that a more collective approach is needed. The Climate Change Agreement in Paris clearly reiterates the increasing importance of the developing world, and even in the area of IT and IT Governance it is important for countries to find common ground.
Tridivesh Singh Maini is a Senior Research Associate with The Jindal School of International Affairs, OP Jindal Global University, Sonepat.
The opinions expressed here are those of the writer and don't represent views of China Daily website.