A walking encyclopedia of natural history
By Zhang Xingjian | chinadaily.com.cn | Updated: 2017-04-11 09:57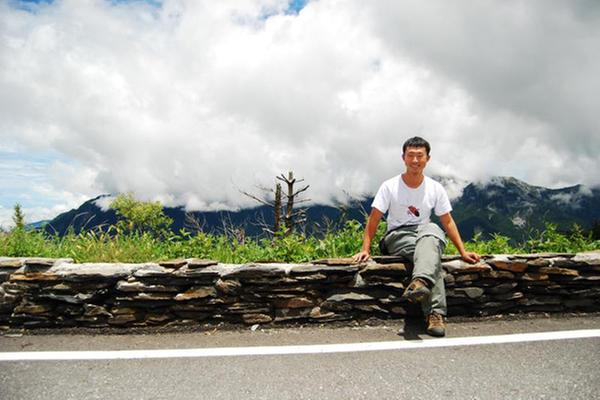 Zhang Chenliang [Photo provided to chinadaily.com.cn]
What makes him the "Man of Natural History"?
Born in Beijing, the 29-year-old man has fostered a deep love of nature since he was a child.
"When I was a child, I was fond of insects," Zhang recalled. "I do not remember how many insects I brought up. As long as I've seen them, I've had a curiosity to know more about these creatures. The magic of nature is beyond description."
"In my childhood, a fish tank and glass bottles all were transformed into an ecological zone to bring up different kinds of insects. To me, it was fantastic to see their growth. Therefore, I always hold more important firsthand experience than stereotypical book teaching," he said.
These childhood memories, to some degree, determined Zhang Chenliang's life. In 2011, he pursued a master's degree in agricultural entomology and pest control at China Agricultural University, developing a more detailed knowledge of natural history.
During the academic study period, Zhang was selected by Natural History, a Chinese version of the National Geography, as an intern.
His first assignment was to write posts for social media platform Weibo. At the beginning, he followed the traditional form and issued knowledge-oriented posts. Sometimes he would use humorous online language, but the online promotion was not particularly effective.
Later, Zhang explored a different way of running the Weibo account by answering questions submitted online. As tricky as a question might be, Zhang always gave a satisfactory answer. Little by little, more and more people asked him for help and his reputation rose accordingly.
Zhang's quick rise in online fame also stirred up doubts about him. In Zhihu, the Chinese version of Quora, someone said the success of "Bowu Jun" was due to a whole support team.
"Actually, I still operate the official Weibo account. And all the questions are answered by myself, alone. I tried to find others to share some of the burden but I am still alone at the current stage. I hope some successors will show up one day."
In addition to the question-answer method, Zhang is considering releasing several video programs or doing a live broadcast to share more knowledge.
"Video can help promote knowledge in a more direct way. For instance, as spring comes into our lives, many people cannot distinguish the differences between peach flowers and cherry blossoms. Through videos, I can teach people how to spot the difference, and this is highly effective to do," Zhang said.