30,000 sunken relics unearthed in SW China
chinadaily.com.cn | Updated: 2017-04-13 15:27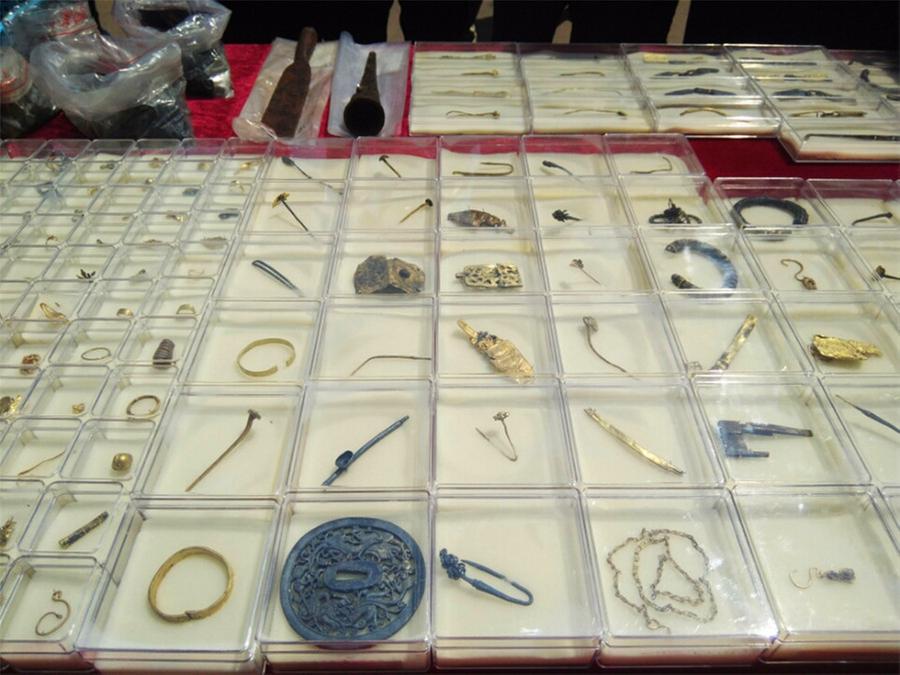 Relics have been excavated at the sunken ship site on the Minjiang River in Pengshan, district of Meishan, Southwest China's Sichuan province. Zhang Xianzhong, the leader of a peasant revolt at the end of the Ming Dynasty (1368–1644), sank numerous boats filled with treasures in an area covering about one million square meters near a wharf in Pengshan. [Photo provided to chinadaily.com.cn]
After nearly 100 days of archeological excavations, more than 300,000 pieces of cultural relics have been unearthed at the Pengshan district of Meishan, Southwest China's Sichuan province.
The excavations found proof of the legend that said a vast booty of treasure belonging to Zhang Xianzhong, the leader of a Chinese peasant uprising in the late Ming Dynasty (1368-1644), was lying at the bottom of Minjiang River.
The items recovered include gold, silver and bronze coins, jewelry, iron swords, spears, rings, earrings and hairpins.
Archaeologists said that the sunken ship site on the Minjiang River is the most important archaeological discovery from the Ming Dynasty since the finding of the Dingling Imperial Mausoleum in Beijing.