Beijing's Palace Museum showcases treasures from Afghanistan
chinadaily.com.cn | Updated: 2017-04-13 13:27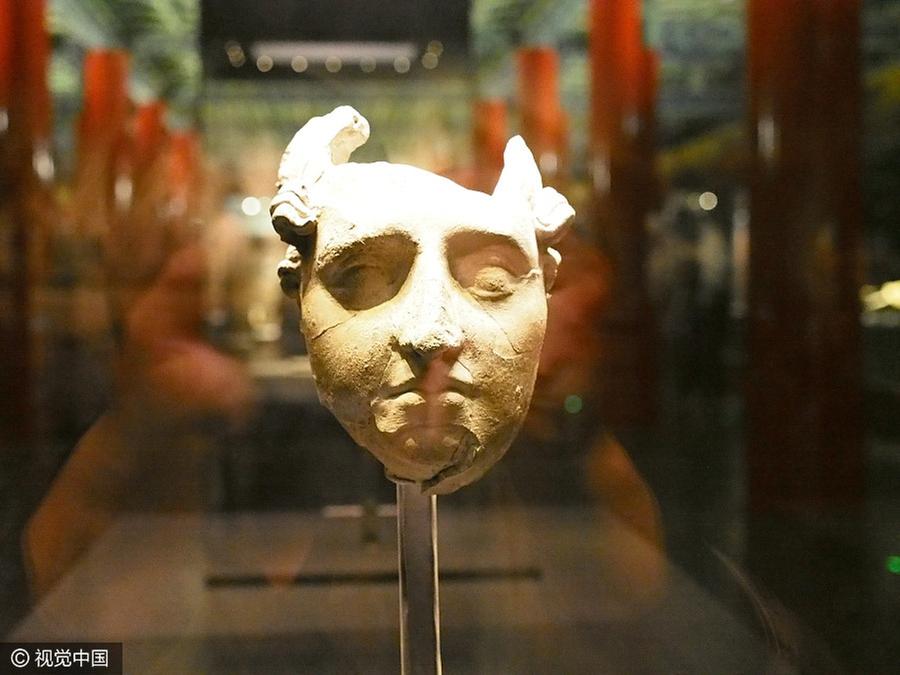 A cultural artifact on display at the Palace Museum in Beijing, borrowed from the National Museum of Afghanistan. [Photo/VCG]
Staff at the Palace Museum in Beijing have unveiled their latest exhibition, showcasing treasures from the National Museum of Afghanistan.
The exhibition, which opened on April 12, 2017, features 231 cultural artifacts, helping to portray a vivid picture of Afghanistan between the 3rd century BCE and the 1st century AD. This period is noted as a vibrant time in Afghan's history, coinciding with the early stages of the Silk Road.
Afghanistan, just like China's ancient civilisation, boasts a long history, dating back to more than 5,000 years. Cultural exchanges between China and Afghanistan can also be traced to the ancient times.
Visitors to the Palace Museum, viewing the gallery's latest exhibition, will be able to learn about Afghanistan's rich history and culture until June 17, 2017.