Former deputy governor of China Minsheng Bank under investigation
chinaplus.cri.cn | Updated: 2017-04-20 08:21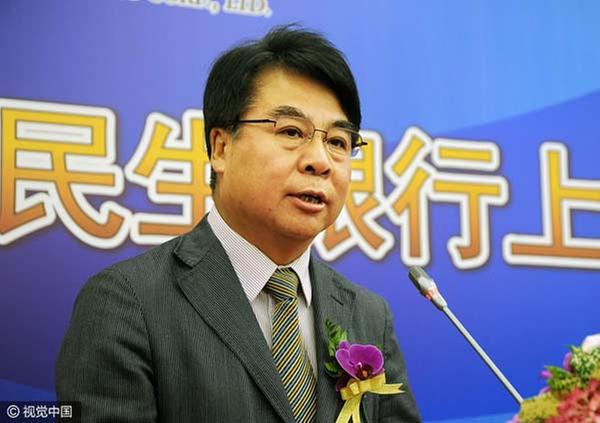 Zhao Pinzhang, former vice-president of China Minsheng Banking Corp Ltd. [Photo/VCG]
Former Vice President of the China Minsheng Banking Corp Ltd, 61-year-old Zhao Pinzhang, is now under official investigation, according to people familiar with the matter. It's being said the ex-executive vice-president may be involved in a problematic loan provided to the construction crew of a subsidiary of the China Railway Construction Corporation Limited (CRCC), according to Caixin.com.
Journalists with Caixin reported that Minsheng Bank has sued China Railway 15th Bureau Group Co Ltd of CRCC. The case involved 500 million yuan ($72.6 million). Official records confirm a possible suit in October, 2016, in which a Beijing branch of Minsheng Bank sued for the 15th Bureau's 185 million yuan ($26.9) in assets.
Zhao was reportedly taken away from the airport last Thursday. Before that, he had been in charge of Minsheng Bank's credit assessment and risk management departments for years.
The impact of Zhao's investigation on China Minsheng Bank remains unclear.
Founded in 1996, the China Minsheng Bank is the first bank in China to be owned mostly by non-government enterprises. It is known for focusing on making loans to small and medium-sized enterprises.
Recently, the head of Minsheng's Hangtianqiao branch was detained for selling wealth-management products which did not even exist. The money had been used to cover up a financial black hole left when managers of the branch were unable to recover from a commercial notes scheme. The hole the loan left could exceed 3 billion yuan ($436 million), according to the Caixin report.