Poland benefits from rail cargo connection
By Xinhua | China Daily | Updated: 2017-04-27 07:01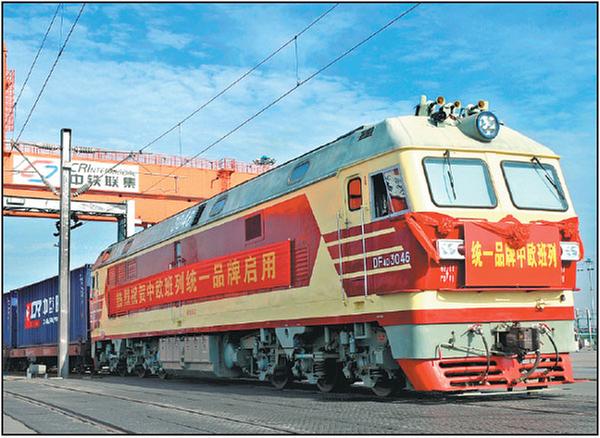 A cargo train carrying electronics and general merchandise, leaves Chengdu, Sichuan province, for Europe on June 8.Jin Ma Mengni / Xinhua
WARSAW - The rail cargo service between the Chinese city of Chengdu and Poland's Lodz, which began operating in 2013, has become a popular logistics route for Chinese trade with Europe, as well as the fastest direct freight route between the two regions.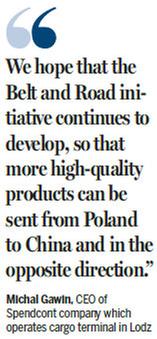 In Lodz, a stop along the Chengdu-Europe railway service, the first cargo trains arrived three-and-a-half years ago. "During last year and a half, we've seen more economic activity and export trains are carrying Polish products back to China," said Michal Gawin, CEO of Spendcont, which operates a cargo terminal in Lodz.
He said they observed accelerated business since last year.
"This time last year, we operated approximately 15-20 trains a month. In the last half year, we've seen a more than 50 percent increase with 45-50 trains," he said.
While cargo can be transported from Poland to China by sea and air, the railway transit time and price is most optimal, Gawin said, adding goods transported include mostly electronics and general merchandise from China, while Poland sends industrial cargo, food products with long expiration dates and machine parts.
Recently, measures have been taken to increase the speed of the railway connection, such as nonstop cargo-scanning container inspection introduced on the Polish-Belarus border.
"We hope that the Belt and Road Initiative continues to develop, so that more high-quality products can be sent from Poland to China and in the opposite direction," Gawin said.
Krzysztof Piatkowski, deputy mayor of Lodz, said his city attaches a lot of importance to this train connection, as well as cooperation with China.
According to Piatkowski, the Chengdu-Lodz connection contributed to the city becoming an important hub.
"The train connection is perceived as an opportunity by local food producers of juices, sweets, alcohol, including our famous Lodz cider," he said.