China means business with its tough financial regulation
Xinhua | Updated: 2017-05-05 11:26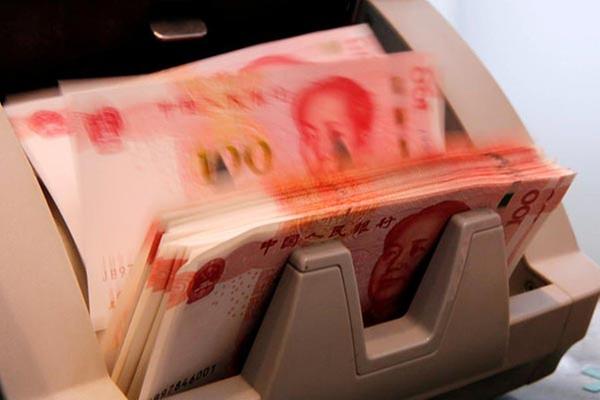 Chinese 100 yuan banknotes are seen in a counting machine while a clerk counts them at a branch of a commercial bank in Beijing, March 30, 2016. [Photo/Agencies]
BEIJING - China is in the midst of what proponents are heralding as its harshest crackdown on financial risks in history: a campaign that is by no means a fleeting gesture.
This is not the first time that the central authorities has stressed to address financial risks, but a such a concerted, comprehensive push is rare.
China's top leadership promised last week to review financial regulations after the financial watchdog rolled out a string of tightening measures targeting shadow banking and other undesirable practices.
The authorities' determination is undoubtable, however, supervisory tightening could face challenges in the short term.
The results of official and private surveys indicate that China's manufacturing activities were easing expansion, and jitters over tightening policies are already palpable on the financial markets, stoking sentiment of an abrupt end to tightening.
One thing is clear: China will not backtrack - deleveraging is good for the economy.
Regulation released this week targeted local debt and illegal fund-raising.
While the country's overall leverage ratio is manageable, in some sectors it is expanding at an alarming pace.
The authorities are on top of financial risks. A financial crisis occurs when those in power bury their heads in the sand and refuse to act. Here, the challenges have been recognized, but it is important that they are dealt with in a timely manner and with the correct measures.
Leverage comes by the pound and goes away by the ounce. The stockpile of debt from previous governmental over-stimulus alongside poor corporate management and lax financial supervision will take time to digest.
Deleveraging is no overnight task. It will be a gradual process calling for a delicate balance between tightening regulation and avoiding financial turmoil.
Poor coordination among financial regulators has the potential to lead to faster-than-intended slowdown of credit growth and greater market volatility, throwing the economy into a downward trap.
At the end of the day, sustainable growth is the fundamental target. China should watch its pace when deleveraging the economy to ensure the financial sector is under pressure to continue to reduce leverage while avoiding any systemic financial crisis.
The war against financial risks is already on and it will take time and planning to see financial markets return to a sustainable track.