A new Chinatown blossoms in Budapest
By Fu Jing | China Daily | Updated: 2017-05-09 07:32
After meeting Ye Xiaorong, I understood that a new kind of Chinatown is emerging, and the Belt and Road Initiative is giving his dream a timely nudge in the right direction.
In many Chinatowns across Europe, restaurants, groceries, traditional medicine clinics and tourist agencies stand next to each other on streets built by local governments specifically for Chinese businesspeople to rent.
"I like markets, where we can bargain. I like bargaining," said the 41-year-old native of Qingtian county, Zhejiang province, who now lives in Budapest.
People from Ye's hometown are famously business-savvy, and his conversation showed he is courageous, flexible and pragmatic: "I dream of turning the streets around us into a modern Chinatown, with hundreds of wholesale shops to satisfy European needs."
Ye's mountainous rural county has a population of about 500,000, but a further 300,000 Qingtian natives live overseas, 90 percent of them in Europe, as restaurant owners and shopkeepers.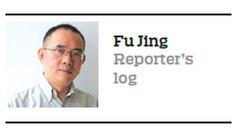 Ye grew up in a humble rural family. He began selling ice cream with his brothers in their hometown after leaving school in the early 1990s.
He entered the wholesale garment sector, but lost so much money that his mother ordered him to quit the business. Eventually, though, she loaned him 1,000 yuan ($144) to restart his business and he made a profit of about 300,000 yuan before leaving for Budapest in 1999.
"I learned a lot from losing money at the very beginning," he said.
Ye soon began selling garments and other cheap Chinese products wholesale to neighboring countries from the city's crowded and run-down China-Europe Business Center, which still houses 2,000 stores.
However, he dreamed of building a clean, orderly business venue. In 2001, he started a real estate investment company and began building his Chinatown on wasteland about a kilometer from the old business center. Construction was accelerated in 2008 and now, the Chinatown, consisting of three streets, is occupied by garment wholesalers, restaurants, supermarkets and even legal firms.
He didn't stop there, though. Three years ago, he and his younger brother launched plans to build three more streets in the next five to eight years, selling building materials wholesale, along with lamps, heating and cooling equipment, and auto parts.
"My goal is clear - we must become the biggest player, at least in the region," he said.
The first new street has already taken shape, and about 40 wholesale outfits, a rough 50-50 split between Chinese and Hungarian, have moved in. Eventually, the three streets will host 500 wholesale companies, creating at least 3,000 jobs for local people.
The new Chinatown and Ye's planned streets are just meters from the main railway linking Budapest to other European capitals. Ye is certain the line will become much busier because modernization will result in a large number of goods being transported via the China-Europe land-sea express route, part of which links Greece and Hungary, and other parts of Europe.
"When our blueprint finally becomes a reality, our Chinatown will be a major attraction in Budapest," he said.