Featuring music and dance: cultural relics from Shaanxi on show
Chinaculture.org | Updated: 2017-05-09 15:30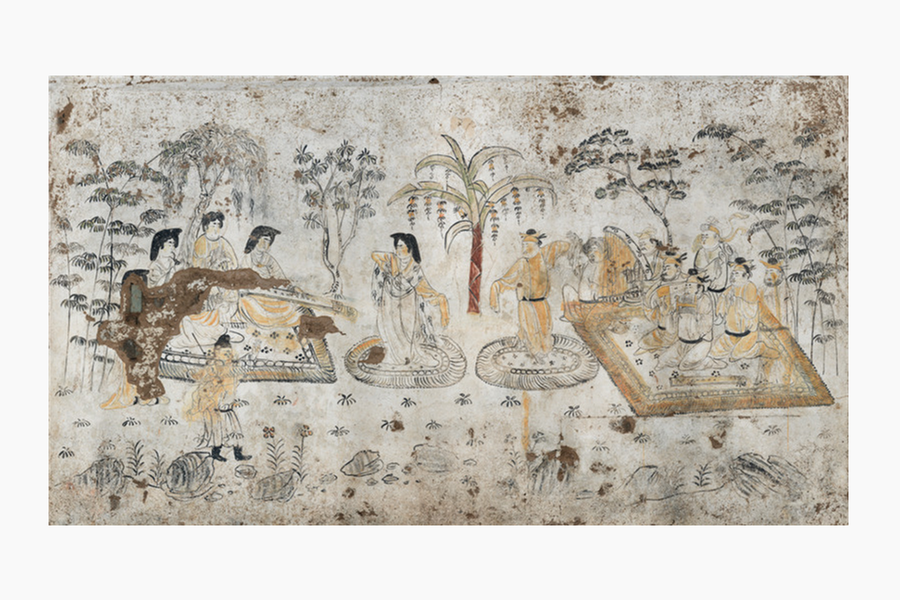 A fresco from a Tang Dynasty's tomb unearthed in Shaanxi province is on show at the National Center for the Performing Arts in Beijing. [Photo/chncpa.org]
About 300 cultural relics, featuring music and dance in ancient China, are now being displayed at the National Center for the Performing Arts in Beijing.
The pieces, unearthed in Shaanxi province, are from the Zhou, Qin, Han and Tang dynasties (c.11th century-907), and some are being shown for the first time.
As one cradle of Chinese civilization, Shaanxi, where the capitals of 14 dynasties were located, was home tothe development of Chinese music and dances.
From the display, visitors will be able to see how ancient Chinese people enjoyed their music and instruments.
The exhibition will run through July 10.