Atlas silk: Ancient folk craftwork still a hit along New Silk Road
chinadaily.com.cn | Updated: 2017-05-11 11:03
‍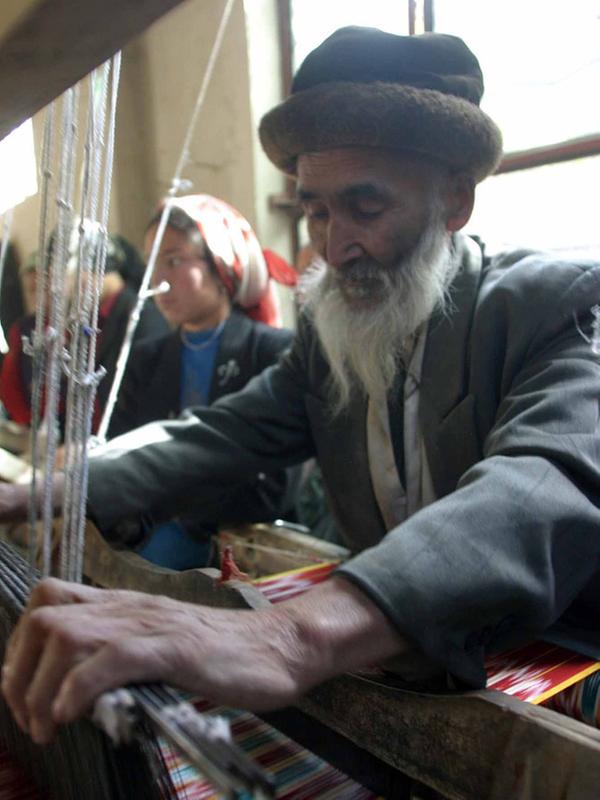 A Uygur man is working on a spinning machine. [Photo/VCG]
Atlas silk‍ is a fabric from northwest China's Xinjiang Uygur autonomous region that dates back over 1,000 years. It is also one of the materials that gave the ancient Silk Road its name. Nowadays, with advanced techniques, more exquisite craftsmanship and diverse designs, atlas silk remains a valuable commodity, still popular along the new Silk Road.
At this silk factory in Hotan, thousands of visitors come through the doors every day to buy colorful silks and see the silk-making process, from the boiling of cocoons to the printing of the silk.
Soft, smooth and brightly colored, atlas silk has long been desired by women of all different ethnicities in Xinjiang. On festivals, women would often sing and dance while wearing dresses made from atlas silk.
In ancient times, Hotan was a major hub along the old Silk Road, and was renowned as one of the three silk cities in Xinjiang.
From the Han Dynasty through to the Tang Dynasty, the silk trade in this area remained highly prosperous. Silk was transported from here to Central Asia, the Middle East and Mediterranean countries.