ICBC to offer more services
By LI XIANG | China Daily | Updated: 2017-05-15 07:52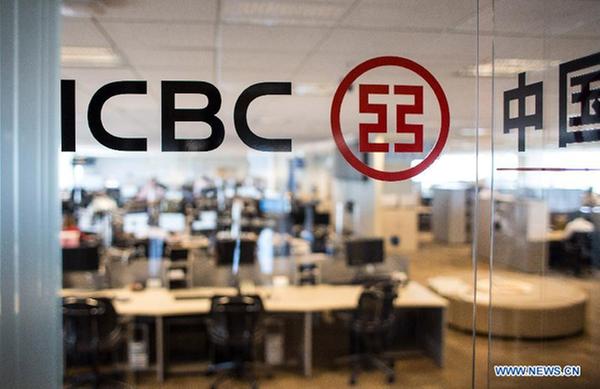 A branch of Industrial and Commercial Bank of China. [Photo/Xinhua]
Industrial and Commercial Bank of China-the world's biggest bank by assets-is gearing up to provide a full range of financial services for projects under the Belt and Road Initiative, a senior executive said in an interview.
The bank is hoping to capture "huge" opportunities that have presented themselves because of the opening up of an infrastructure financing gap in the countries and regions related to the program, said Zhang Hongli, vice-president of ICBC.
The bank has extended loans worth about $70 billion for more than 200 projects under the initiative, and financing for projects worth up to $400 billion is in the pipeline, he said.
The initiative, proposed by President Xi Jinping in 2013, will accelerate the expansion of the bank's global footprint and its transition into becoming a truly global financial services provider, Zhang said.
"It represents huge opportunities for big commercial banks like us," Zhang said.
"There is a huge call for us to go international with our clients, who are making strategic investments in overseas markets," Zhang said.
Meanwhile, the bank is closely working with other commercial lenders, policy banks and multilateral development agencies to co-finance projects.
The latest example is an infrastructure project in Mozambique, where ICBC has partnered with financial institutions from South Korea, Italy and France to provide funding, Zhang said.
"We rely on local knowledge and work with lawyers and environmental specialists to ensure the projects are both financially and ecologically sustainable," he added.