Ethnic minority tomb complex discovered in C China's Henan
chinadaily.com.cn | Updated: 2017-05-18 10:23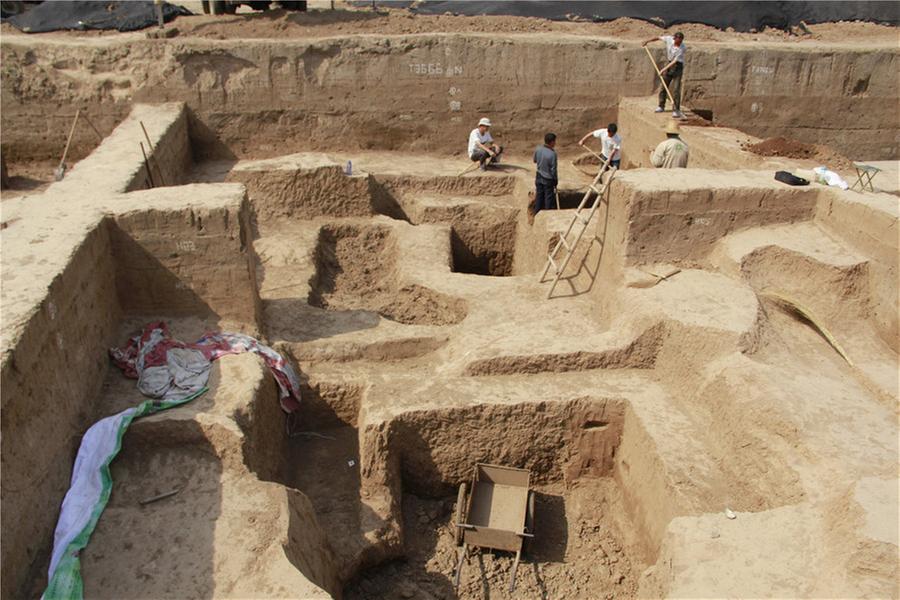 Archeological staff members work in a tomb complex belonging to a nomadic ethnic minority group at the Ruins of Yin in Anyang city, Central China's Henan province, May 15, 2017. [Photo by Liu Xiaokun/Asianewsphoto]
A tomb complex with ethnic minority features has been discovered at the Ruins of Yin in Anyang city, Central China's Henan province.
Based on objects unearthed, archaeologists determined that the tomb could be traced back to 1,800 years ago.
The tomb complex is believed to belong to a nomadic ethnic minority group from northern China. Items like weapons and day-to-day tools were unearthed from the tomb.
Archeologists believe that the site used to be a major human settlement and it's of great significance to study culture interaction and integration among different ethnic groups.