Listed firms forecast higher first half profits
Xinhua | Updated: 2017-05-19 14:14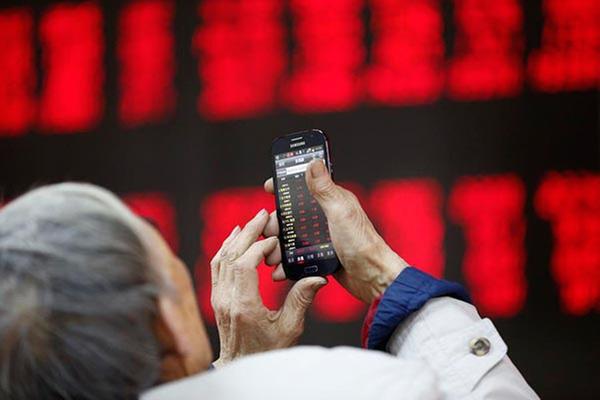 An investor checks stock information on his mobile phone in front of an electronic board showing stock information at a brokerage house in Beijing, February 16, 2016.[Photo/Agencies]
BEIJING - A majority of listed firms have forecast higher net profits for the first half of 2017 compared to a year earlier as the Chinese economy showed signs of stabilization.
Of 1,127 listed firms in Shanghai and Shenzhen that had released first half forecasts as of Thursday, 74 percent predicted a year-on-year increase of net profits, according to data from Wind Info, a Shanghai-based financial information provider.
Among them, 144 companies forecast a profit surge of over 100 percent.
Those expecting higher profits were mainly in the computer, telecommunications, electronics, chemicals, electric machinery, equipment manufacturing and pharmaceutical industries.
Only 21 percent of the 1,127 firms expected losses or lower net profits, while the remaining 5 percent were uncertain about their H1 results, according to the data.
Most of the 1,127 companies were small- and medium-sized ones. There were altogether 3,249 listed firms in Shanghai and Shenzhen as of Thursday.
The positive profit forecasts came amid signs of firming for the Chinese economy.
China's GDP growth stood at 6.9 percent in the first quarter, up from 6.8 percent in the previous quarter, supported by robust factory activity, strong consumption and rebounding exports.