Hyleen Capital to weave network in Asian markets
By Song Jingli | chinadaily.com.cn | Updated: 2017-05-26 15:16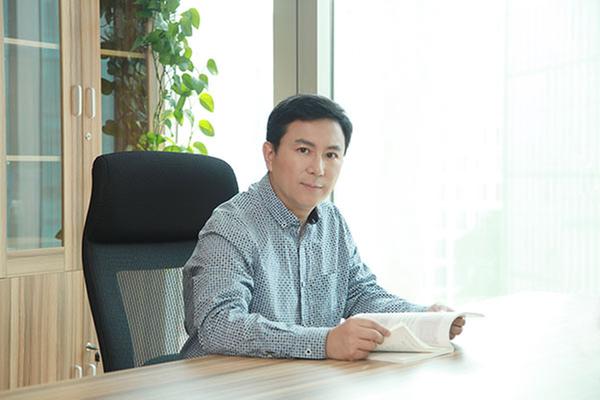 Wang Xiang, chairman of Hyleen Capital [Photo provided to chinadaily.com.cn]
In response to the Belt and Road Initiative, a Chinese-Israeli joint-venture asset management company will bet big on agricultural industries in Myanmar, Vietnam and Sri Lanka, the venture's chairman said.
Wang Xiang, chairman of Hyleen Capital, which manages a total of $3.2 billion in assets, said on May 19 in Beijing that the company has made investing in Southeast Asia and South Asia a major strategy, adding that its staff's main focus is on projects in these countries now, even though possible deal values might not seem that large.
Hyleen Capital has started weaving a network around Southeast Asia over the past two years. Yunnan Cross-border Equity Investment Fund Management Company Limited, one of its subsidiaries, gained approval to directly use Chinese currency to invest and extend loans overseas on Jan 21, 2016.
The private equity company, based in Southwest China's Yunnan province, has raised 2 billion yuan in the first fundraising phase in its Renminbi Cross-border Investment and Lending Fund. The funds will go to sectors including manufacturing, agriculture and education in Southeast Asia, according to a prospectus from Hyleen Capital.
"The Belt and Road Initiative has shed light to the Southeast Asian and South Asian countries, which used to be downplayed by private investors in China due to geographical and language barriers," Wang recalled.
"Now it's the right time for private equity funds to go there as there are actual needs for foreign direct investment, while it's getting increasingly hard to pick good projects for investment at home," he added.
Yin Jiayin, general manager and executive partner of Hyleen Capital, said that the company and its partners are working on a cattle quarantine project in Myanmar. The project, which could require investment of $30 million and is now waiting for governmental approvals, aims to enable cattle to be legally exported to China, adding that Myanmar people raise cows and bulls but do not eat beef while others smuggle cattle into China.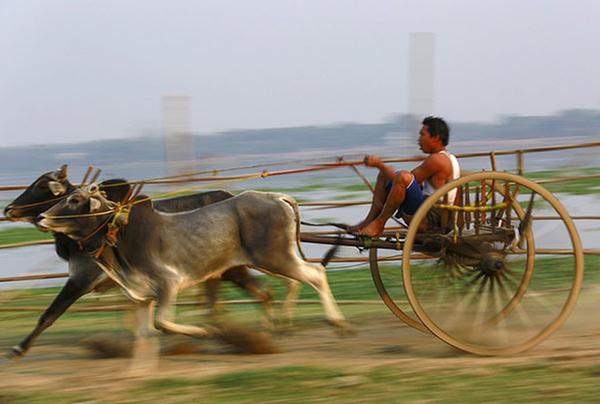 A man rides an ox cart during an ox cart competition near U Bein bridge in Mandalay, Myanmar on March 22, 2015.[Photo/VCG]
"If the project is approved, the Myanmar government could boost exports and Chinese people could get safe beef," Wang said, adding that he thought it is highly possible for this project to get approval.
During the Belt and Road Forum for International Cooperation held between May 14 and 15 in Beijing, the Ministry of Commerce of China signed the Memorandum of Understanding on the Establishment of China-Myanmar Border Economic Cooperation Zone with the Ministry of Commerce of Myanmar.
Hyleen Capital is also investing in a sweet sorghum plantation project in Myanmar with a possible investment of $20 million. Yin said currently trial planting is been conducted with the help of the Ministry of Agriculture of the country and added that hopefully sweet sorghum grasses will be planted to replace sweet canes to generate sugar in two years.
Hyleen Capital and its partners are also investing in a coffee planting project in Vietnam and expect it might need $60 million, and in a shrimp raising project in Sri Lanka, which might need $65 million.
Wang said these are all competitive industries in Myanmar, Vietnam and Sri Lanka and have strong potential to boost the local economy and employment, and bilateral trade with China as well.
"It is still too early to invest in other industries in some countries like Myanmar as infrastructure there is still weak and it takes time for improvement," Yin said. "Electricity is not even enough for civilian use in the country."
Both Wang and Yin believe there are tremendous chances in Myanmar, but they also admitted that risks are high as it is not a mature market. "The market requires approval from multiple governmental entities if a foreigner wants to set up a company and there are not established laws telling companies what can and cannot be done," said Yin.
What's more, it is hard for private equity fund managers to screen projects on criteria such as clear exit channels in some Southeast Asian and South Asian countries as capital markets there are still in the very early stage of development, Wang said. He added that Myanmar only established its own stock exchange last year and there have been just four listed companies.
"Instead, we based our investment on an enterprise's own profitability and capability to generate continual cash flow," Wang said.
He added that selling equities to late comers might be an option for exit.
"Progress of our investment is faster than expected and we are determined to explore this region," Yin said, adding that as they get more involved in the local economy, they have come across new projects worthy of investment and expect to find more opportunities.
She cited language teaching and training as an area with potential and said they are considering investing in Chinese-teaching app developers. "We hire local people to push forward our investment plan, and we have to communicate."
"As we are among the early private investors in Myanmar, we are as highly respected as what Goldman Sachs were when it first came to China in the early days of the nation's opening up," Yin said.