Chinese father to drive daughter to school in US
China Plus | Updated: 2017-05-30 09:56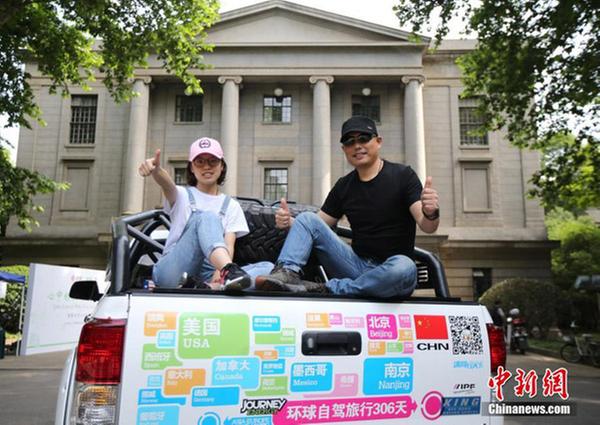 Huang Haitao and his daughter Xinyi at Southeast University in Nanjing, East China's Jiansu province, May 25, 2017. It's their first stop on an epic road trip to the US. [Photo/Chinanews.com]
It's not uncommon for parents of freshmen college students to drive their children to their new school as a way to say their last goodbyes as their children set off on their adult lives.
But one father in China is taking that 'goodbye' to a whole new level. Huang Haitao has managed to convince his daughter, Huang Xinyi, to allow him to drive her to her new school, in Seattle, Washington!
He says he decided to make his "crazy" decision after Xinyi was accepted at Seattle University.
While most young people might balk at the idea of spending so much time together with one of their parents in a vehicle, the experience will not be a new one for Huang Xinyi and her father.
The two have travelled over 120,000 kilometers together already in vehicles to promote the Youth Olympic Games, which took place in Nanjing in 2014.
Nanjing, capital of east China's Jiangsu province, is also going to be the starting point for their latest journey.
Huang Haitao and his daughter say they plan to travel across 52 countries as part of a 9-month journey to finally get her into class in Seattle. They both say their main goal is to help promote Chinese culture among the countries they visit along the way.