Regulator changes stake game
By Wu Yiyao in Shanghai | China Daily | Updated: 2017-05-31 07:45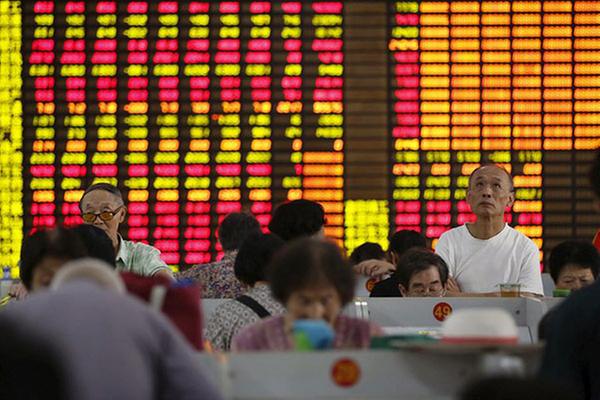 Investors look at computer screens showing stock information at a brokerage in Shanghai, August 13, 2015.[Photo/Agencies]
Experts welcomed moves by the China Securities Regulatory Commission to tighten rules governing stake sales by big shareholders in listed companies.
Analysts on Tuesday said the new rules will make the stock market more stable and sustainable in the long term, besides strengthening investor sentiment.
Stake sales by major shareholders through block deals have been often blamed for market volatility that rattled small investors.
The new policy requires major shareholders to divulge detailed information on all aspects of their stake sales via mechanisms like block deals. It also covers the sale of private placement shares and equity transfers via agreements.
The definition of "major shareholders" has been also revised. It now includes those who hold 5 percent or more shares in a company, besides senior managers.
"The improved system will guide major shareholders to reduce their holdings in a standardized, reasonable and orderly manner, which will help stabilize market expectations and shore up investor confidence," said the CSRC.
Li Zhilin, dean of the Enterprise and Economic Development Research Institute, East China Normal University, said the new policy is in alignment with a slew of recent measures aimed at reducing leverage and related risks that have been hurting the financial markets.
In the past, big shareholders' stakes were subject to a lockup period. When such shares became tradable, inadequate information disclosure requirements used to cause volatility in stock prices, eventually bringing windfall gains to sellers at the expense of retail investors.
The new policy now plugs such loopholes, and will ensure transparency as well as fair distribution of gains, said Li.
"This move helps restore investor confidence and puts the stock market on a steady and bullish track," said Li.
Sun Jinju, a researcher at Guotai Junan Securities Co, said Saturday's move will encourage investors to think long term rather than seek short-term speculative gains.
In a research note, Sun said investors will now focus more on long-term growth of a company and yields from its good performance (such as through dividends) than overnight share price surges.
The move will further strengthen the fundamental idea of investment in the stock market, which would enable more people to participate and gain from growth of companies, he wrote.
Yang Delong, executive manager with Qianhai Kaiyuan Fund Management Co, said that the new rules are "significant" for the A-share market because they protect retail investors, thus boosting their sentiment.
"In the past, some big shareholders disposed of their holdings in a 'clearance sale' manner-'everything must go'-which hurt share prices as well as retail investor confidence. The move will certainly help the securities market to rebound amid the global bullish sentiment," said Yang.
The new policy may, however, affect private placements, pre-IPO funds and private equity funds, market insiders said. Tightened regulation could hurt liquidity in secondary market trading, said a report from China Fund.
Xinhua contributed to this story.