Chinese hedge fund lands on Wall Street
Xinhua | Updated: 2017-06-02 10:18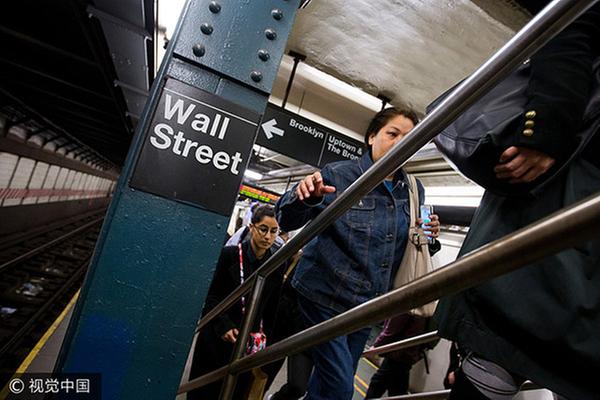 Commuters exit a Wall Street subway station near the New York Stock Exchange (NYSE) in New York, US, April 24, 2017. [Photo/VCG]
NEW YORK - A Chinese asset manager launched its debut hedge fund in the US on Thursday, a move with few Chinese precedents.
The multi-manager fund, launched by Hywin Capital Management LLC, is targeting 8 to 15 percent annual returns with minimal drawdowns, according to Gib Dunham, Managing Director and the Portfolio Manager of the fund.
It is expected to allocate to four primary sectors including relative value, private credit, quantitative and zero correlation, said Dunham.
He added that the focus of the fund is to combine managers with the proven ability to generate excess returns over benchmark indices, manage drawdowns and provide returns that are uncorrelated with the broad industry benchmarks.
While a few big US fund operators including Bridgewater Associates and Citadel are doing business in China, few Chinese asset managers launched hedge funds in the US before.
As Zhu Shuming, president of Hywin Capital, observed during her road show in China, that the country's hedge fund industry is still in the primary stage and not many investors are familiar with the investment strategies.
"Probably more than 90 percent of Chinese investors' portfolio is in real estate. In fact, we bring the concept of investment portfolio to our investors to diversify risks and gain returns," said Zhu.
She said Hywin Financial Holding Group, Hywin Capital's parent company, has set up multiple overseas offices in order to introduce a variety of investment vehicles to Chinese investors and help them diversify their portfolio.
"The launch of this multi-manager product is significant to our Chinese investors because it's an asset class most of them don't have access to," said Dunham.
Hywin Financial Holding Group is a multi-national conglomerate with over 5,000 employees worldwide and approximately $15 billion in assets under management.
Founded in 1989, the company has expertise across multiple asset classes including hedge funds, real estate, insurance, asset management, private equity and lending.