Opera revives story of young female soldiers
By Chen Nan | China Daily | Updated: 2017-06-05 07:44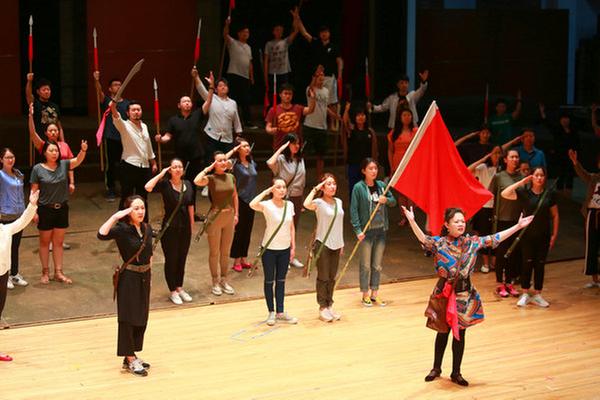 The opera The Red Detachment of Women features music and dance inspired by the folk culture of Hainan province. [Photo provided to China Daily]
The Red Detachment of Women
caused a sensation in the country when it was screened in 1961.
Directed by Chinese filmmaker Xie Jin, the film was based on the true story of a group of female Communist soldiers on Hainan Island during the civil war in the early 1930s.
The story was later adapted into a ballet by the National Ballet of China. The ballet version of The Red Detachment of Women has been staged around the world more than 4,000 times since its premiere in Beijing in 1964.
It is best known in the West as the ballet performed for US President Richard Nixon during his visit to China in 1972.
Over the past few decades, the story has also been turned into Peking Opera productions, TV series and, now, the China National Opera House is reviving the story again.
An opera based on the film version will be staged at the National Center for the Performing Arts on June 14 and 15.
For the show, the symphony orchestra and chorus of the China National Opera House will perform under the baton of Chinese conductor Yang Yang.
The opera, like the film's script, follows a rural girl named Wu Qionghua, who escapes a life of slavery and joins an all-female Communist Party army battalion led by commander Hong Changqing on Hainan Island during the civil war in the early 1930s.