China Galaxy Securities' tie-up with CIMB win-win deal: Malaysia's MIDF Research
Xinhua | Updated: 2017-06-08 07:19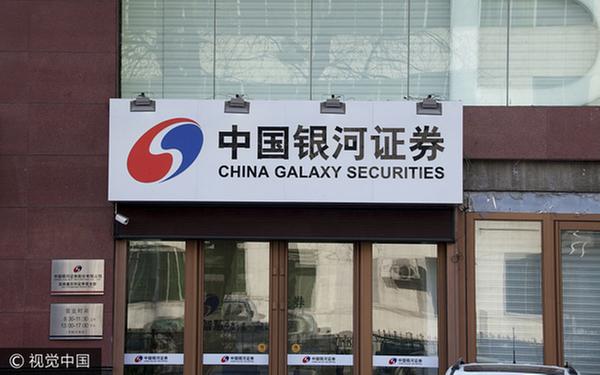 An outlet of China Galaxy Securities in Jilin city, Northeast China's Jinlin province, March 25, 2015. [Photo/VCG]
KUALA LUMPUR - China Galaxy Securities' recent tie-up with CIMB in the latter's stockbroking business is a win-win move for both parties, Malaysia's MIDF Research said on Wednesday.
CIMB is Malaysia's second largest banking group and the fifth largest in Southeast Asia.
It will give an opportunity for CIMB to have a toehold in the Chinese market, while China Galaxy Securities will benefit from CIMB's presence in the Association of Southeast Asian Nations (ASEAN), according to the MIDF Research.
The opportunity includes facilitating clients doing business in China, especially with the acceleration of the China-proposed Belt and Road Initiative, capitalizing on China-outbound merger and acquisitions, China-ASEAN cross-border investments and infrastructure funding.
China Galaxy Securities and CIMB announced on Tuesday that they had signed a share purchase agreement to formalize their strategic partnership across CIMB's stockbroking business - CIMB Securities International (CSI).
CSI is comprised of institutional and retail brokerage, equities research and associated securities businesses across Indonesia, Singapore, Thailand, China's Hong Kong, India, United Kingdom and the United States.
CIMB's chairman Nazir Razak also told Xinhua earlier that he sees it as a win-win deal because stockbroking has become a low-margin, large-scale business and one cannot get real scale without the Chinese market.