Comey says circumstances under which he was fired confusing
Updated: 2017-06-09 00:47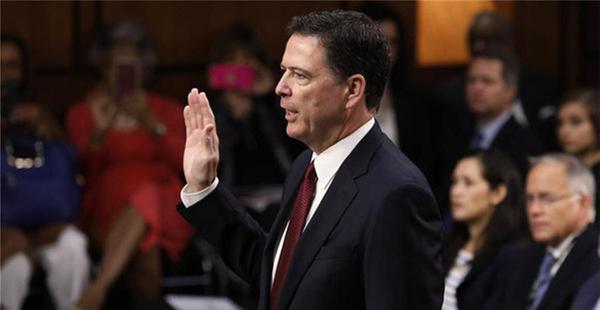 Former FBI Director James Comey is sworn in to testify before a Senate Intelligence Committee hearing on "Russian Federation Efforts to Interfere in the 2016 US Elections" on Capitol Hill in Washington, US June 8, 2017. [Photo/Agencies]
Former Director of Federal Bureau of Investigations James Comey said Thursday that he was confused over the circumstances under which he was fired.
Comey told the Senate Intelligence Committee in a hearing that the Trump administration had offered "shifting explanations" for his firing, which was confusing and concerning.
"It confused me when I saw on television the president saying that he actually fired me because of the Russia investigation," he said.
"I was also confused by the initial explanation that was offered publicly, that I was fired because of the decisions I had made during the election year," Comey said.
"The administration then chose to defame me and, more importantly, the FBI by saying that the organization was in disarray," Comey said.
The high profile hearing is scheduled to find out the circumstances under which Comey was fired and if Trump had interfered with FBI investigations.
Comey was fired on May 9.
Xinhua