New kung fu novel released
chinadaily.com.cn | Updated: 2017-06-09 09:46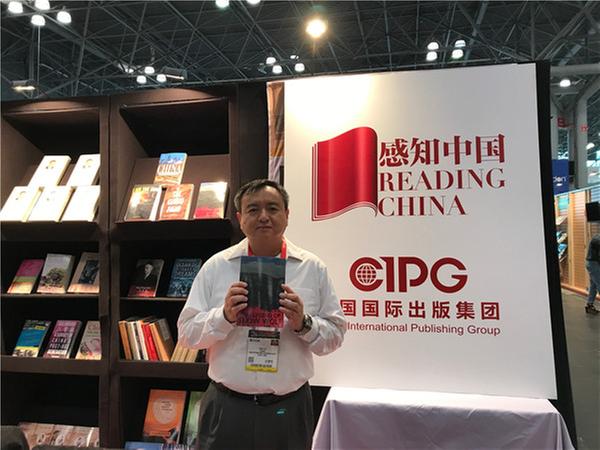 F. Lit Yu, author of the Legend of Snow Wolf, holds his book at the Book Expo held at the Javits Convention Center in New York on May 31. XIAO JIAQIAO / FOR CHINA DAILY
As far as he knows, this is the first time a wuxia martial arts novel has been written in English, so he had no examples to follow.
"I felt the translations to English were bad, so I wrote in English," said Yu. Constantly editing and rewriting, he took a whole year to finish the story.
Yu speaks of his characters fondly. "When they are born, you can't stop them from being born," he said. "It's just like your own kid. When the characters come alive, you see them, you hear them, you feel them."
And the ideas come at random. "Writing is whenever the inspiration comes, it comes. Even if I am driving, I will stop to write."
"Not every book carries an energy, but this one does," said Yu. "This one carries the qian and dao. If you open up the I Ching (the ancient Chinese divination text), one of the very first symbols is qian, and that's about the cyclical path - it's about the rise and the fall… of everything."
Yu says his story follows the same path. "If you ask me the meaning behind it, it doesn't have to instruct a reader about anything, but it influences the readers' thinking when they're exposed to the idea."
Xiao Jiaqiao in New York contributed to this story.