Tencent to return money son, 11, spent online
By Zhou Mo in Shenzhen | China Daily | Updated: 2017-06-16 07:57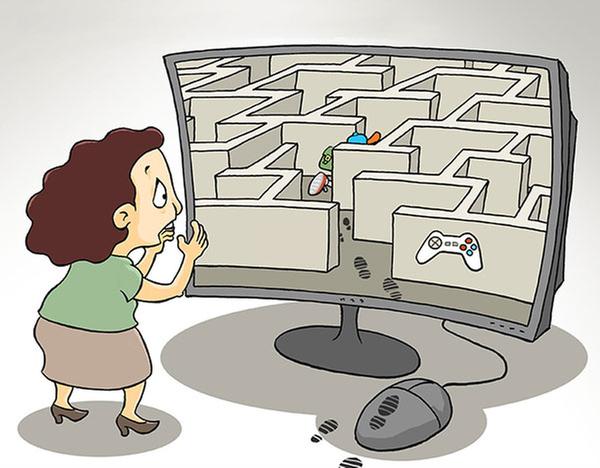 Cartoon by Hao Yanpeng/cartoon.chinadaily.com.cn
Tencent has agreed to return most of the money an 11-year-old boy in Shenzhen spent on one of its hit mobile games.
The fifth-grade student from Longhua New Area admitted he had stolen his father's bank card and linked it to his own account, which he then used to pay for in-app purchases in Tencent's King of Glory.
The boy's father, who asked to be identified only as Li, said he found his entire savings were missing when he went to deposit money 10 days ago.
"More than 30,000 yuan ($4,400) had disappeared. It had taken my family 10 years to save that," he said, adding that he and his wife both work at a processing factory making electronic products in Shenzhen.
"I only earn 2,000 to 3,000 yuan a month. The economic condition of our family is not good, so 30,000 yuan is a large amount for us," he said.
The boy had been playing the game for months after his friend sent him a smartphone in January so they could play the game together.
He went on to make various in-app purchases, including access to extra characters and outfits. "The most expensive one cost 950 yuan," Li said.
Tencent said only about 7,000 yuan was spent on King of Glory. The rest was used for 25 other types of game-related businesses, some value-added services not related to games, and cash "tips" paid to others.
The company, one of China's "big three" internet giants, contacted the boy's parents and promised to return most of the money - nearly 30,000 yuan - except for what was spent on value-added services and tips, according to a statement from Tencent on Thursday.
The company said it will continue to guide teenagers to play online games in a healthy manner. It launched a service in February to help parents supervise their children by notifying them when their children log in or make purchases.
The company also denied media reports that 54 percent of King of Glory players are between 11 and 20 years old.
"Among newly registered users in April, those under 12 only account for 5 percent," the company said, noting that King of Glory has 200 million registered users, with 50 million daily active users.
He Wei contributed to this story.
sally@chinadailyhk.com