Journey to the West gets musical treatment
By Chen Jie | chinadaily.com.cn | Updated: 2017-06-29 09:02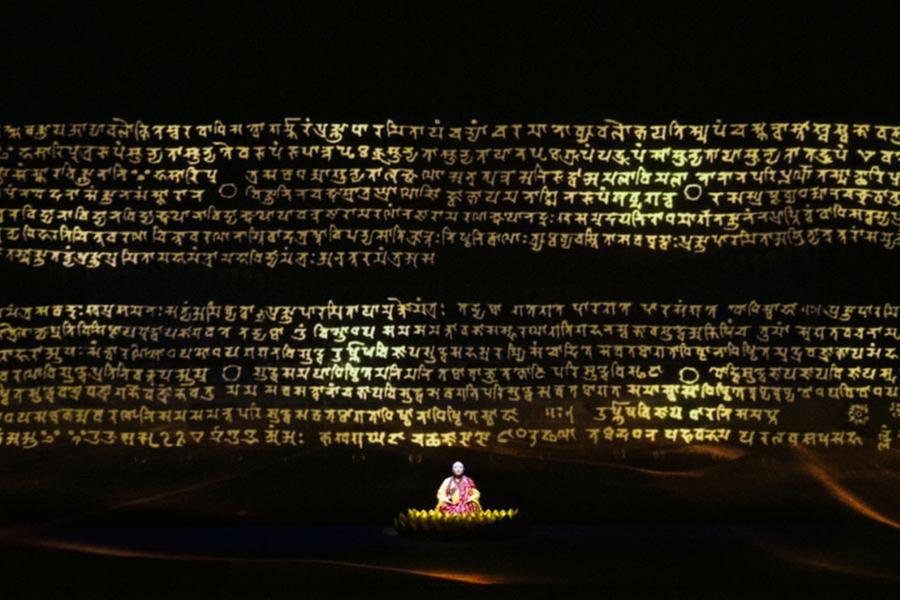 A scene from Xuanzang's Pilgrimage [Photo provided to China Daily]
The Chinese classical novel Journey to the West has been adapted into different performing genres over the years. Now, the China National Traditional Orchestra is making a show, called Xuanzang's Pilgrimage, telling the story with traditional Chinese instruments. And this time, the hero is not the monkey, but his mentor, the monk Xuanzang.
It is about the Tang Dynasty (618-907) monk Xuanzang's pilgrimage to the West, that is, now Central Asia and India, to obtain Buddhist sacred texts.
Xuanzang and his three protectors including the monkey suffered the so-called 81 trials during the journey and finally returned to Chang'an, the capital of Tang.
Composer Jiang Ying uses the dizi (bamboo flute) and the xiao (vertical Chinese flute) to portray Xuanzang; the pipa (a four-stringed plucked instrument) to depict the Goddess and the konghou (a harp like plucked instrument) to portray a princess of a Central Asian country.
She also combines Uygur, Kazak, Tajik and Indian music influences to showcase the diverse cultures along the ancient Silk Road.
Tsung Yeh, the music director of the Singapore Chinese Orchestra, will conduct the show which features a multimedia presentation.
The show will premiere at the Beijing Tianqiao Performing Arts Center on July 7 and then tour the country.