Book captures a picture-perfect 'pearl'
China Daily | Updated: 2017-07-01 09:34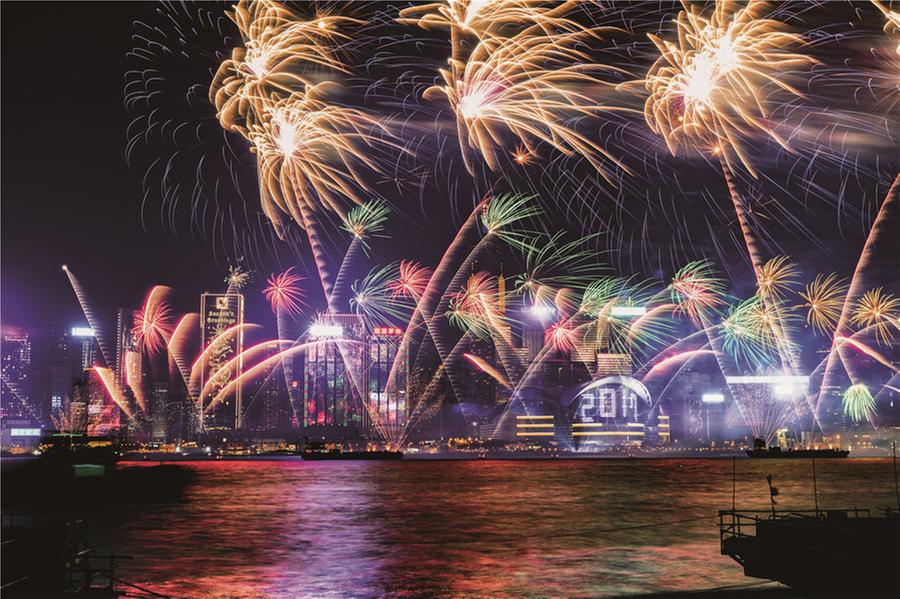 Fireworks light up Victoria Harbor during New Year celebrations on Jan 1. WANG KONGSHENG/CHINA DAILY
Hong Kong, known as the Pearl of the Orient, will celebrate the 20th anniversary of its return to the motherland on Saturday.
To mark the occasion, China Daily and its partners will release One Hundred Photographers Focus on Hong Kong, an album of about 200 pictures that capture the city's vitality and prosperity, as well as its steady growth over the past two decades.
Here, we present a selection from those images.
While many things have changed since the handover on July 1, 1997, the principle of "one country, two systems" has ensured that the city's culture, economy and overall way of life remain.
The photos in the book include stunning shots of residents and tourists enjoying traditional celebrations and visiting the city's giant Buddha statue, while others capture the excitement of race days at the popular Happy Valley and Sha Tin racecourses, as well as the nightlife on offer in Central.
Over the past two decades, Hong Kong has remained an intersection of economic and cultural exchanges between the East and the West, and has maintained its status as one of the world's most competitive regions, according to international observers.
Seen through the lens of these photographers, the Pearl of the Orient has never shined brighter.