Compilation celebrates Hong Kong milestone
By Chen Nan | China Daily | Updated: 2017-07-08 07:33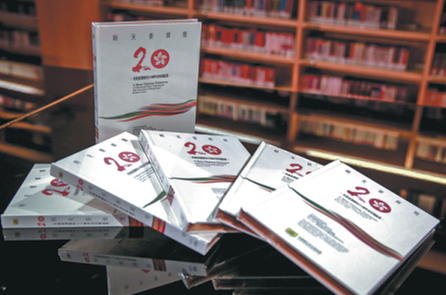 7-CD album, A More Glorious Tomorrow-A Collection of Music Celebrating the 20th Anniversary of Hong Kong's Return to China.
Music label marks the 20th anniversary of Hong Kong's return to China with 7-CD album
To mark the 20th anniversary of the return of Hong Kong to China, China Record Corporation, the oldest and largest record company in China, which was founded in May 1949, has released a 7-CD album, titled A More Glorious Tomorrow - A Collection of Music Celebrating the 20th Anniversary of Hong Kong's Return to China.
Nearly 100 songs released between 1984 to 1997 which focus on Hong Kong and its connection with the Chinese mainland, and covering pop, folk music and instrumental performances, are featured in the album.
The corporation is also holding simultaneous exhibitions on the mainland and in Hong Kong, titled The Art-Tune: An Uncommon History in the China Record Industry, to showcase the influence of music from the Chinese mainland on the development of Hong Kong's music industry.
In 1956, the China Record Corporation set up a branch in Hong Kong, to cater to overseas Chinese living across Southeast Asia. Called Art-Tune, the branch released a number of records, comprising traditional Chinese folk music and Chinese operas.
For example, when the Jingju Theater Company of Beijing, the former Beijing Peking Opera Troupe, visited Hong Kong in April 1963, 49 performances were staged in 60 days.
Then, a collection of the performances were released in an album.
Meanwhile, the first display comprising historic photos, program lists, newspaper clippings and record covers is up in Shanghai, where it runs till August 20 at the Shanghai Jiaotong University.
A similar exhibition is now on Beijing at the National Center for the Performing Arts.