Photo exhibit showing China-US alliance in WWII opens in Washington
Xinhua | Updated: 2017-07-25 15:39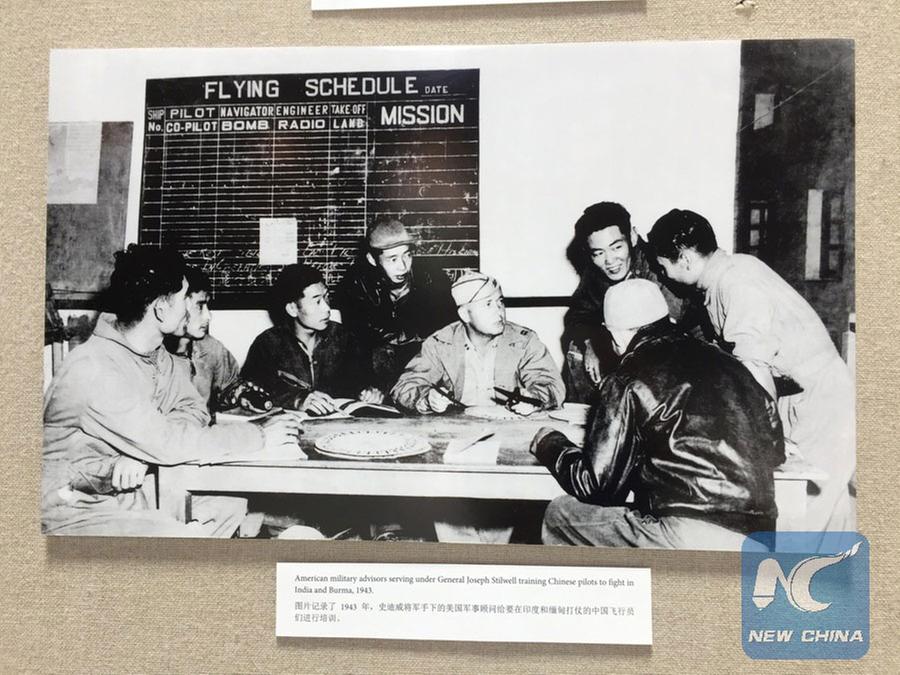 A photo exhibit showing China's role in the World War II and cooperation with the United States kicked off on Monday in Washington. [Photo/Xinhua]
WASHINGTON - A photo exhibit showing China's role in the World War II and cooperation with the United States kicked off on Monday in Washington.
The five-day event was to commemorate the 80th Anniversary of "July 7 incident," or known as Lugou Bridge (Marco Polo Bridge) Incident, that triggered Japan's full-scale invasion of China in 1937.
About 50 photos were on display at Russell Senate Office Building, many of which highlighted the United States' close ties with China during the wartime, including the devotion of the "Flying Tigers," the First American Volunteer Group of the Chinese Air Force.
As an air force formed in 1941 by General Claire Lee Chennault, commander of the US 14th Air Fleet, the "Flying Tigers" helped transport arms and other materials to support China's fight against the Japanese invaders.
When Americans discuss WWII, the emphasis was often on the European Theater or the conflict directly between the United States and Japan, while little attention has been given to the role China played in the war or the deep alliance between China and the United States, said the organizer of the event, the U.S.-China Policy Foundation.
"We hope this exhibit will give some much deserved attention to an often overlooked aspect of the war," said the organizer in a statement.
The exhibit will last until Friday.