Guardian angel of disabled orphans: An American's journey in China
By Zhan Qianhui | chinadaily.com.cn | Updated: 2017-07-26 13:57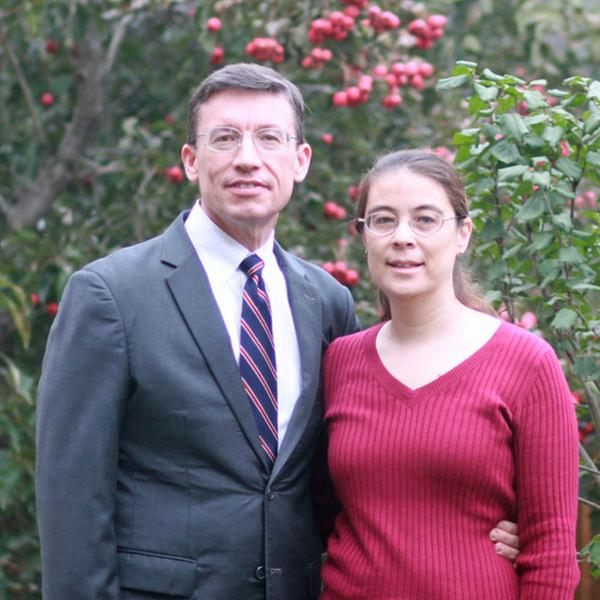 Brent Johnson and his wife Serena Johnson in 2016. Photo provided chinadaily.com.cn
When Brent Johnson first came to central China's Shanxi province to learn Chinese history in 1990, he didn't know it would be the start of a close bond with orphaned and disabled children.
Attracted by Chinese culture, Johnson, then junior at the University of South Carolina (USC), came to Shanxi University on a one-year student exchange program, where he met his future wife, Serena Johnson, an American who shares his affection for China. The couple's deep concern for poor people made charity organizations their common dating sites.
One year in China greatly impressed Johnson and he never forgot his time there after returning to South Carolina for further study. After receiving his medical degree at the USC, Johnson and his wife moved to China in 1998 to commence their voluntary work with orphans.
Setting their feet on a series of places in northern China ranging from Heilongjiang and Shandong provinces to Hebei province and Beijing, they met and helped numerous sick children. The Johnsons have dedicated themselves to the well-being of children and charity work.
Johnson's ties with orphans in Shanxi date back to April 2004, when he approached the dean of Taiyuan Social (Children) Welfare Institute, Geng Kaiwen, while attending a children's foundation meeting in Beijing. He offered to fund treatment for the institute's disabled children through the China Care Foundation, a charity dedicated to saving the lives of medically fragile orphaned children in China.
Though touched by Johnson's sincerity and strong will, Geng hesitated because Johnson was a foreigner. But Johnson didn't give up. He went to Taiyuan, capital of Shanxi province, in person and gave Geng a very thorough and convincing presentation. He also invited Geng to visit the foundation in Beijing.
The sound operation of the China Care Foundation eased Geng's concern and he was moved by Johnson's proposal to send sick kids to Beijing for medical treatment and return them to Shanxi after recovery.
"Many children didn't get timely treatment due to lack of funds and the outdated condition in our institute. Johnson's particular proposal would address our current problems and help those in need in a broader way," Geng said.
During one business trip in Taiyuan in 2005, Johnson needed to catch the evening flight back to Beijing and Geng suggested they have dinner together. Considering the tight schedule and budget, he bought Johnson a bowl of rice noodles for 3 yuan (40 cents) on their way to the airport. Touched by Geng's pragmatic and frugal behavior, Johnson decided to nail down the funding agreement with the Taiyuan institute right away. Neither expected that the final agreement would be sealed thanks to a bowl of rice noodles.
Besides addressing various issues faced by the institute, such as manpower shortage, funding and technology crunch, Johnson also established a Baby Home project in Taiyuan to provide children a cozy environment for post-treatment recovery.