Pakistan's top court disqualifies PM Nawaz Shari
Xinhua | Updated: 2017-07-28 16:17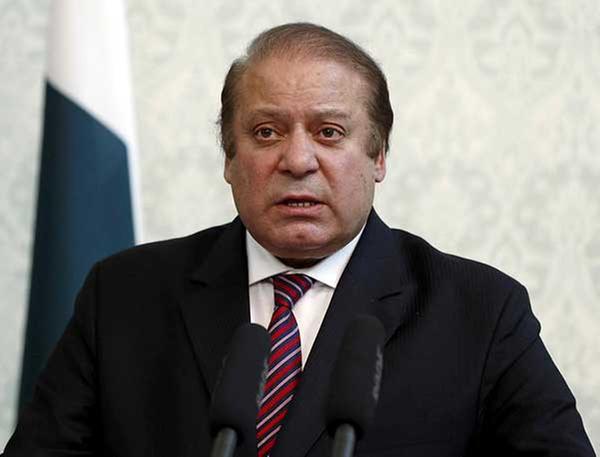 Pakistan Prime Minister Nawaz Sharif speaks during a joint news conference in Kabul, Afghanistan, May 12, 2015. [Photo/Agencies]
ISLAMABAD -- Pakistan's top court on Friday disqualified Prime Minister Nawaz Sharif over corruption charges.
A five-member larger bench of Supreme Court in an unanimous decision also ordered the country's anti-corruption body to formally register corruption case against the prime minister in six weeks and decide the case within six months.
The court also disqualified the country's Finance Minister Ishaq Dar, as well as Safdar, the husband of the PM's daughter Maryam Nawaz, according to the order. Safdar is a member of the parliament.
The apex court advised the president to take steps for the election of a new prime minister.
The court ordered the Election Commission of Pakistan to issue a notification and de-notify the prime minister from the seat of the National Assembly, the lower house of the parliament.
The Supreme Court ruled that the prime minister has failed to reveal his assets and that he is no more a trusted man under the provisions in the country's constitution.
Attorney General Ashtar Ausaf, the government lawyer, told reporters that the court has disqualified Sharif forever. He said there is no law to appeal against this verdict.
The court also ordered the National Accountability Bureau to register cases against the PM's sons - Hassan Nawaz and Hussain Nawaz, daughter Maryam Nawaz and son-in-law Safdar.
Information Minister Maryam Aurangzeb described the verdict as "unfortunate" and said Nawaz Sharif will remain leader of the PML-N party. She said the gov't legal team is reviewing all aspects of the verdict.