US Senate confirms Christopher Wray as new FBI director
Xinhua | Updated: 2017-08-02 09:02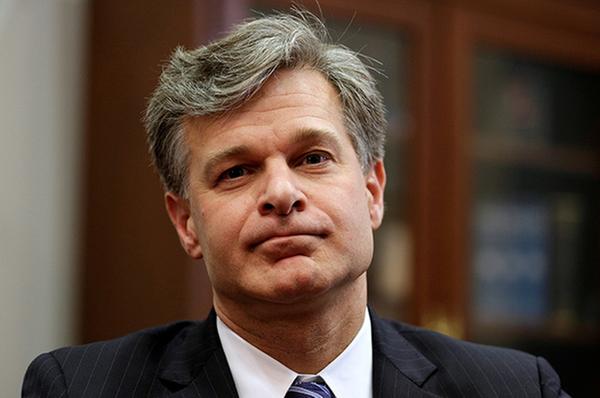 File photo shows FBI Director nominee Christopher Wray sits during a meeting with Senate Judiciary Committee Chairman Chuck Grassley (R-IA) on Capitol Hill in Washington, US, June 29, 2017. [Photo/Agencies]
WASHINGTON - The US Senate voted Tuesday to confirm Christopher A. Wray as the next director of the Federal Bureau of Investigation (FBI).
Wray, with a 92-5 vote, replaces James Comey who was abruptly fired by US President Donald Trump in May as investigators were looking into possible links between the Trump campaign and the Russian government.
At Wray's nomination debate on Tuesday afternoon, Democratic Senator Amy Klobuchar said "this is a tough time to take this tough job."
"The previous FBI director, as we know, was fired because of the Russia investigation. The former acting attorney general was fired. And we've had a slew of other firings throughout the government over the last few months," she said.
In June, Wray was nominated by Trump to succeed Comey as the FBI director.
During a confirmation hearing last month, Wray told the Senate Judiciary Committee that he would strive for independence, in light of that Trump had allegedly asked for loyalty from the then-FBI leader.
"My commitment is to the rule of law, to the Constitution, to follow the facts wherever they may lead," Wray said.
"There isn't a person on this planet whose lobbying or influence could convince to just drop or abandon a properly predicated and meritorious investigation," he added.
Born into a family of New York lawyers, Wray graduated in 1989 from Yale University and got a law degree in 1992 from the Yale Law School.
Wray was later hired as a Justice Department prosecutor for years before rising to assistant general in charge of overseeing fraud investigations.
In 2005, he resigned to join private practice as a litigation partner with the law firm King & Spalding.
Under US law, the FBI director serve a single 10-year term.