Music for the migrant
By Chen Nan | China Daily | Updated: 2017-08-04 08:11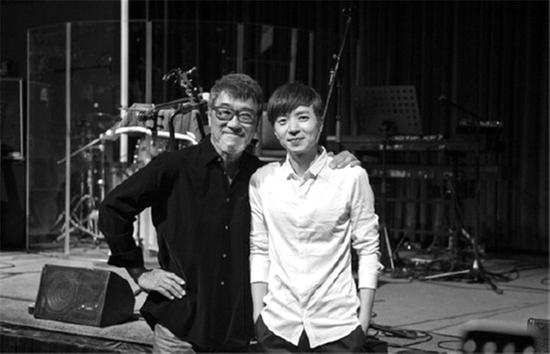 Li Jianqing has worked with Taiwan singer-songwriter Jonathan Lee for 10 years. Lee is the producer of Li's latest EP. [Photo provided to China Daily]
Li Jianqing has spent the last decade in Beijing and his first album pays tribute to the outsider. Chen Nan reports.
When Li Jianqing took part in a singing competition in Shenzhen, Guangdong province, in 2005, winning was not his aim.
Instead, he wanted to impress one of the jury members, veteran Taiwan producer and singer-songwriter Jonathan Lee.
At that time, Li, then 28, who is a classically trained violinist, was with the Guangxi Symphony Orchestra and wrote his own songs.
He also performed as a lead vocalist in a pop band called Purple Sun.
However, the young man was struggling because few of his peers shared his ideas about music.
"They considered my style as 'weird'," says Li. "But I wanted to prove to them that songwriting could be different.
"I grew up listening to Lee's songs and I believed that he would understand me."
So, he recorded a sample of his music on a CD and wrote his phone number on it.
Later, Li got the CD passed to Lee, who is referred to as "Taiwan's pop music godfather".
A few months later, Li received a call from Lee, who offered him a job in Beijing.