Shanghai hits a high note
By Zhang Kun | China Daily | Updated: 2017-08-07 08:02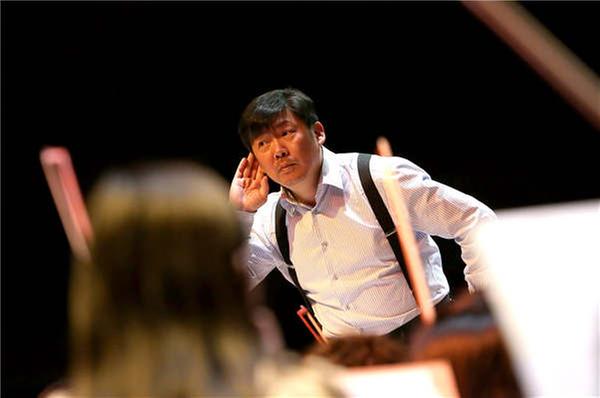 Yu Long will lead the Shanghai Symphony Orchestra at the Lucerne Festival in Switzerland in August. [Photo by Jiang Dong/China Daily]
City's symphony orchestra is one of the oldest in the world and it deserves to be celebrated as one of the best, says its artistic director Yu Long. Zhang Kun reports from Shanghai.
The Shanghai Symphony Orchestra will be the first musical ensemble from China to play at the prestigious Lucerne Festival in Switzerland.
The orchestra, led by artistic director Yu Long, will embark on a European tour, with a concert at the Lucerne Festival on Aug 20, followed by performances at Tirol and Grafenegg in Austria, as well as the Elbphilharmonie in Hamburg, Germany.
"We are one of the best orchestras in the world today," says Yu. "We hope to perform with distinction at what is one of the most renowned music festivals."
According to Shanghai-based Jiefang Daily, the orchestra's European shows will be the "highest level international tour any Chinese music company has done".
Few orchestras from Asia have performed at the Lucerne Festival, and the Shanghai Symphony Orchestra will also be the first orchestra from Asia to play at the new Elbphilharmonie concert hall in Hamburg, says Yu.
The Lucerne Festival, founded in 1938, now stages three festivals every year, which are attended by more than 110,000 people annually.
The largest and most prominent is the summer festival, where internationally acclaimed orchestras and soloists perform more than 100 concerts and events in August and September.