Petition builds against Macron's First Lady plans
Updated: 2017-08-08 09:35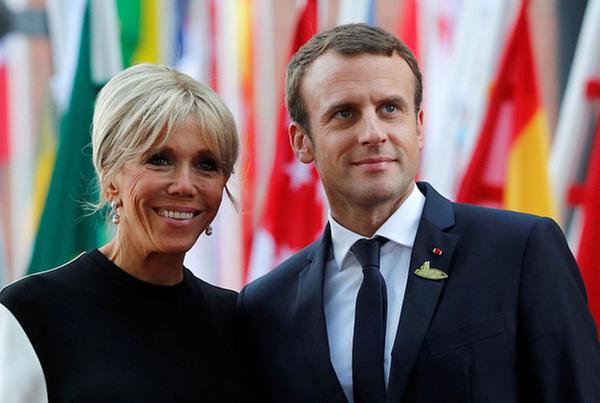 French President Emmanuel Macron and hiw wife Brigitte Macron are seen July 7, 2017 at the G20 summit in Hamburg, Germany. [Photo/VCG]
PARIS - More than 220,000 people have signed a petition against French President Emmanuel Macron's plans to create a formal First Lady role for his wife Brigitte.
Unlike the US First Lady, the wife of the French president does not have a formal role, although they are often informal champions for charitable causes. Past presidential wives have had small teams working for them at the Elysee presidential palace.
During his election campaign, Macron said he wanted to create a formal role for the French First Lady, with her own office and staff.
He has made clear the First Lady should not receive a public salary, but many French people say they see his plan as an "Americanisation" of their politics.
The issue comes as the French parliament, dominated by Macron's party, pushes through reforms that would make it illegal for members to provide paid jobs for their relatives.
One of Macron's main rivals in the presidential election, conservative challenger Francois Fillon, saw his campaign derailed by allegations he paid his wife public money for fictitious work as a parliamentary assistant.
"They are asking members of parliament and senators not to employ their spouses but they make an exception for the wife of Emmanuel Macron. That is contradictory," Thierry Paul Valette, who launched the petition against First Lady status for Brigitte Macron on change.org, told Reuters.
According to a Yougov poll published by the Huffington Post in May, 68 percent of French people were against the creation of a formal First Lady post.
An Elysee spokesman said the First Lady's position would be defined in a charter which is being drafted. Brigitte Macron, who receives about 200 letters per day, already has a staff of four.
Reuters