Lawyers work to resolve cross-border disputes
By Zhang Yan | China Daily | Updated: 2017-08-10 08:35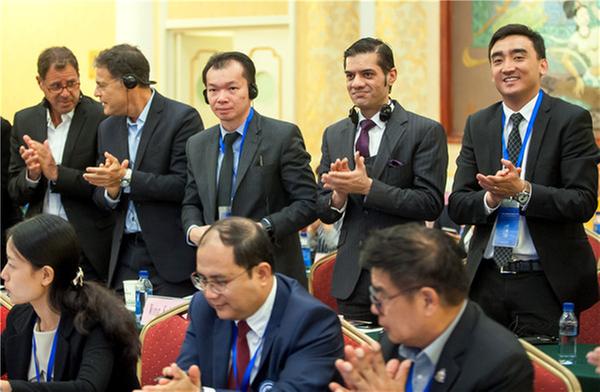 Lawyers attend a forum held in Beijing in June related to legal guidelines for cross-border investment.[Photo by Wang Jianjun/For China Daily]
Legal professionals from China and countries participating in the initiative are establishing a mechanism to counter a growing problem that could become an obstacle to development, as Zhang Yan reports.
In recent years, China's rapid economic development and growing international role have seen a large number of Chinese enterprises expanding overseas or planning to invest in countries participating in the Belt and Road Initiative.
However, the Ministry of Justice said the process of "going global" has seen a sharp rise in the number of cross-border legal disputes and cases of arbitration involving Chinese businesses.
Meanwhile, many Chinese investments in countries that have embraced the initiative have failed as a result of differences in legal procedures and national cultures.
Faced with the growing number of cross-border lawsuits, Chinese lawyers and their counterparts in 65 countries participating in the initiative have compiled guides of foreign laws, with the aim of providing legal support for businesses and reducing the risks they face when investing overseas, according to Wang Junfeng, chairman of the All China Lawyers Association.
"Legal services are important for safeguarding Belt and Road projects, and a proper legal system is crucial for forging ahead with projects such as transnational investment and building strategic maritime channels," he said.