Reinventing Peking Opera
By Chen Nan | China Daily | Updated: 2017-08-10 07:57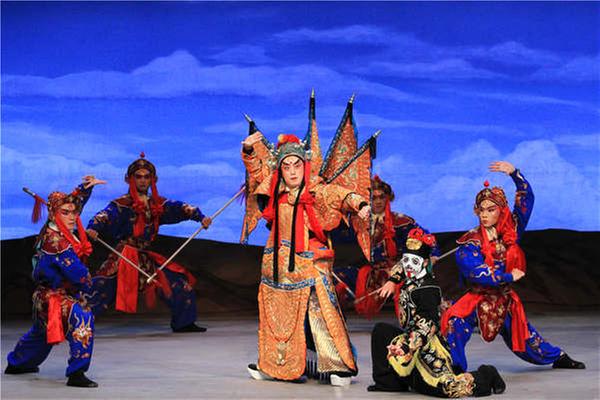 Taiwan-based Peking Opera master Li Baochun (center) will lead the Taipei Li-yuan Peking Opera Theater in performances at the Poly Theater in Beijing this weekend. [Photo provided to China Daily]
Peking Opera master aims to push the boundaries of traditional theater with shows that give the old art form a modern feel. Chen Nan reports.
Some members of the audience are thrilled, shaking their heads to the music, while others block their ears and leave the theater.
"These are typical reactions at Peking Opera performances," says Li Baochun.
"Some viewers, mostly seniors, are diehard fans, while young people find this ancient art outdated."
The 67-year-old Peking Opera master, the son of the late master of this old art form, Li Shaochun, does not deny that Peking Opera, which combines singing, dancing, acrobatics and martial arts, like many other such art forms in China, is struggling to survive in the face of a fading fan base.
The director of Taipei Li-yuan Peking Opera Theater-which he founded in 1998 after he moved to Taiwan-is pushing the boundaries of traditional theater and reaching out to audiences, especially the younger generation, with performances that give the old art a contemporary touch.
From Aug 11 to 13, Li will use Beijing's Poly Theater to present three productions: The Palace of Eternal Life, which focuses on the story of Li Longji, the seventh emperor of the Tang Dynasty (618-907) and his favorite concubine Yang Yuhuan; The Lotus Lamp, which is based on the Chinese legend about Chen Xiang saving his mother; and Zhao Kuangyin, the story of the first emperor of the Song Dynasty (960-1279).