US destroyer in South China Sea violated law, harmed security
By ZHAO HUANXIN in Washington | chinadaily.com.cn | Updated: 2017-08-11 04:28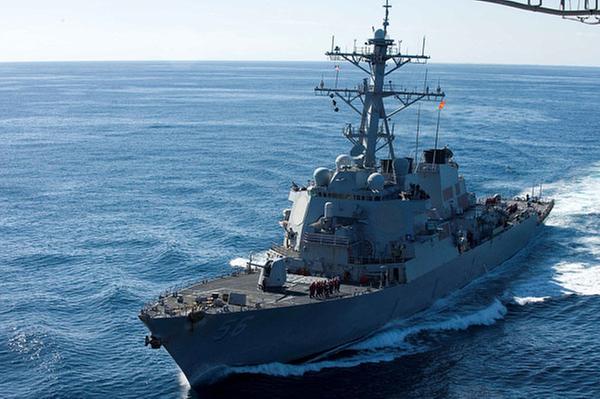 The guided-missile destroyer USS John S. McCain approaches the aircraft carrier USS George Washington for a fueling at sea in this December 5, 2010 handout photo courtesy of the US Navy. [Photo/VCG]
China's Foreign Ministry said on Thursday that the trespassing of a US missile destroyer in China's territorial waters violated Chinese and international law, severely harmed Chinese sovereignty and security and seriously endangered the lives of soldiers at the front line.
Under the pretext of "navigation freedom", the USS John S. McCain destroyer traveled to the waters close to the reefs and islets of China's Nansha Islands on Thursday without China's approval, the ministry said in a statement posted on its website late Thursday.
China sent warnings to the destroyer and urged it to leave, according to the statement.
"China is very displeased with this and will bring up the issue with the US side," Foreign Ministry spokesman Geng Shuang said in the statement. "The provocations of the US would compel China to take measures to increase its defense capabilities buildups."