US cartoonist's comics become source of Internet meme in China
By Du Juan | chinadaily.com.cn | Updated: 2017-08-21 14:51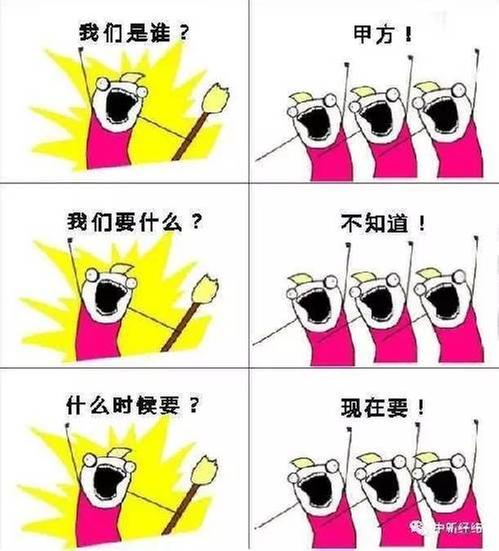 "Who are we?"
"The demanders!"
"What do we want?"
"We don't know!"
"When do we want it?"
"Now!"
A series of funny cartoons went viral recently on China's social media. The repurposed six-panel comics, featuring four fantasy creatures crying out loud, have grown to be a good outlet for Chinese netizens to rant about life or work.
The comic showed up first in an article on China's most popular mobile social app WeChat, later taking over other social media platforms. Internet users including web editors, journalists, IT engineers and university students, racked all their humor skills to tease about themselves or pour bitter water of their work or school life, by making up different dialogues on the four little comic figures.
The comic images were from Hyperbole and a Half, a web comic drawn by US cartoonist Allie Brosh. The Chinese version of this comic book was published in China in 2015. But it was not until after this meme spread that the cartoonist and her comics became known to Chinese readers.
According to US media, the comic is a retelling of Brosh's life and includes stories from her childhood as well as the challenges she faces as an adult.
Brosh spent her early childhood in California before moving to rural Idaho at the age of 7, according to public reports. She graduated with a bachelor's degree from the University of Montana in human biology.
In October 2011 Brosh posted an entry that was an account of her experiences with depression, according to US media.
Chinese netizens wish Brosh better
Most Chinese netizens got to know Brosh for the first time through this "Who are we" comics.
After knowing the fact that such interesting cartoon images are from a once depressed writer, Chinese Internet users expressed their concerns for Brosh on social media.
Under a report headlined "'Who are we' cartoonist suffered depression" on Sina Weibo, a comment saying "I hope she gets better soon" gained hundreds of thump-ups.
Another viewer commented that "People that make others laugh are not necessarily happy themselves".
Some other comments shared depression experiences of the viewers' families or friends. Some even told their own battle stories with the mental disease.