Mediators ease court's burden as divorces rise
By Huo Yan in Xi'an and Cao Yin in Beijing | China Daily | Updated: 2017-08-23 08:02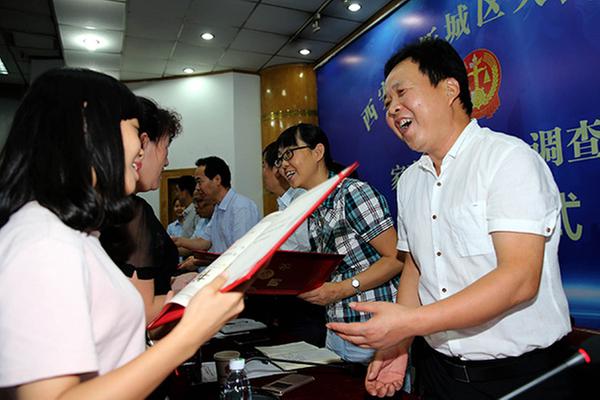 Selected mediators are awarded certificates by the Xincheng district court in Xi'an, Shaanxi province, last week. They will lighten the load of judges by handling domestic disputes.[Huo Yan/China Daily]
Hei Yongjun, a resident of Xi'an, Shaanxi province, has been assigned a new role by a district court in the city: to mediate domestic disputes in his community and try to settle them outside the courtroom.
"I rarely connected with the court before, but I've been easing conflicts between family members and neighbors for about seven years," said Hei, of the Hongxing community in the city's Xincheng district.
Hei is one of 111 mediators selected by the court to help reform the handling of domestic disputes.
In the past, residents with domestic conflicts came to the court directly, but judges sometimes could not fully solve their problems because they did not know the root of the problems. Making matters worse, the rising number of domestic cases, led by divorce, often gave judges little, if any, time to understand deeply, the court said in a statement.
"So we decided to call on more people to join us, helping us solve domestic disputes," said Yao Jianjun, president of the court.
According to the nation's top court, Chinese courts concluded 1.75 million domestic disputes in 2016. Of those, 1.4 million were divorces.
Last week, the Xincheng court cooperated with the district's justice bureau and women's federation, selecting the 111 mediators for 111 communities, the statement said.
"All of them have knowledge of mediation or have worked in the communities before," Yao said. "We hope they can help us first understand what the domestic conflict is all about, as well as the family backgrounds of the two parties."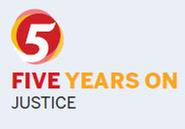 Hei, the mediator, said the mediation process and background survey can serve as a reference for the court.
"Judges can make a comprehensive verdict after reading materials provided by us," Hei said.
The court where Hei works is one of 118 nationwide taking part in a two-year pilot program that began in 2016 to explore new ways to handle domestic disputes.
In addition to mediation, the test courts also provide social workers and psychologists "to solve the conflicts thoroughly", said Wu Gang, the court's vice-president.
"Judges cannot simply say who is right under the law, but should also remove the real conflict behind the lawsuit, as domestic disputes relate to the stability of society," he said.
According to the Ministry of Civil Affairs, the national divorce rate has risen rapidly since 2002, with 3.64 million couples ending their marriages in 2014. And the number has continued to rise. Most of those getting divorced were born in the 1980s and 1990s.
Zhao Yan, director of the Hongxing district's federation of women, applauded the reform for domestic cases, saying family conflict alleviation needs more focus.
Now, the federation has established "family shelters" in each community of the district, to help those suffering domestic violence to separate from their attackers, she said.