21-year-old raises half-million for polar journey
China Plus | Updated: 2017-08-23 10:06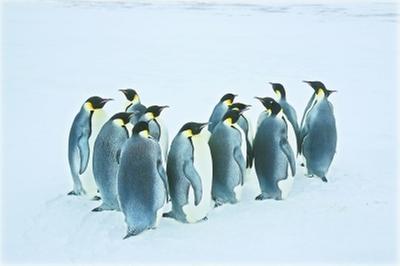 A 21-year-old Chinese student finds 500,000 yuan in sponsorship for his journey to Antarctica and North Pole. [Photo: Chinanews.com]
A sophomore from the Beijing Institute of Technology has managed to raise 500,000 yuan online for a journey to both the Arctic and Antarctic, reports Yangtse Evening Post.
The 21-year-old, surnamed Zhou, is reportedly going to ink a sponsorship deal with Li Yuan, the founder of a start-up designed to provide financing for individuals.
Li Yuan says he appreciates Zhou's courage, and says he hopes to make his 'crazy' dreams come true.
Zhou says he's been inspired to make his treks after watching a documentary about the two Polar Regions.
He rejected financial help from his parents, saying he hoped to realize his dream by himself.
Zhou then posted a public message on Weibo, saying he was hoping to raise 500,000 yuan.
In return for Li Yuan's offering, Zhou has promised to pay him back through part of his earnings every year, 5 years after his graduation.
The plan has sparked heated debate on Chinese social media.
Some people say Zhou shouldn't be putting such a heavy economic burden on himself while he is only a student.
Others are offering support for Zhou, saying he should be following his dreams.