A long life of triumphing against the odds
By DONG LESHUO | China Daily | Updated: 2017-08-25 09:43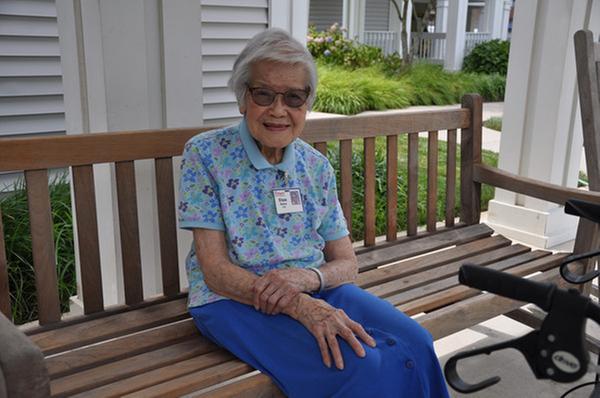 Elsie Seetoo at her retirement community in Bowie, Maryland, on July 12. Dong Leshuo/China Daily
Next month, Elsie Seetoo, one of the estimated 20,000 Chinese-Americans who served in the US Army during World War II, will turn 99. And despite her age, some events from more than 70 years ago remain fresh in her memory.
"I was just finishing my final exams at the time when Pearl Harbor and Hong Kong were attacked on the morning of Dec 7, 1941 (Dec 8 in Hong Kong)," said Seetoo, speaking from a retirement home in Bowie, Maryland, where she has lived since the late 1990s.
The exams were part of her training as a nurse at a British hospital in Hong Kong.
Seetoo was born in Stockton, California, on Sept 14, 1918. However, her family's business was hit by the Great Depression, so her father moved the family to Guangdong province when Seetoo was age 12.
While in Hong Kong, she cared for US journalist Agnes Smedley, who told her about the Chinese Red Cross Medical Relief Corps.
After Hong Kong fell to the Japanese in 1941, Seetoo returned to China and joined the Chinese Red Cross, despite her mother's initial objections.
The then-23-year-old and some friends walked about 1,100 kilometers to Guiyang, capital of Guizhou province, where she met Robert Lim, the director of the Red Cross, who offered her a position.
Lim, a Chinese doctor, had helped to organize the Chinese Red Cross during World War I. He became a lieutenant general in the US Army, and was later surgeon general of the Republic of China.
After serving in the Chinese Red Cross for several months, Seeto joined a medical service training unit in India. She and her colleagues left for India on Christmas Day, 1942.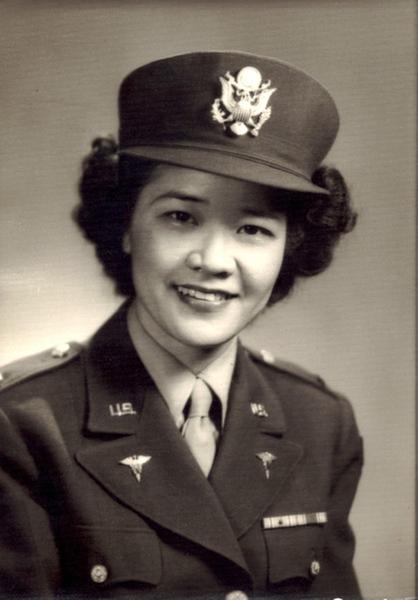 Elsie Seetoo in military uniform in 1943.
When she returned to China, she met Ernest King, a Chinese-American medical officer, who encouraged her to join the US Army Nurse Corps.
Her first application was rejected: "Because of my Chinese name, they told me I should join the Chinese army."
Angered by the rejection, a friend wrote a letter to argue Seetoo's case, and the commission was approved. Seetoo was commissioned as a second lieutenant in the US Army Nurse Corps on June 17, 1944.
Later, she was assigned to Chengdu, capital of Sichuan province, where she was the only Chinese-American nurse.
She returned to the US in 1946 and used the opportunities afford by the GI Bill, which provided a range of benefits for returning World War II veterans, to attend the Woman's College of the University of North Carolina.
At college, she received a bachelor's degree in nursing, and also met her future husband, Joseph Yuen.
They raised four children in Washington. Seetoo retired in the mid-1980s after a career as a translator, medical writer and editor.
Looking back over her long life, Seetoo said, "I'm fortunate that I have met many nice people who have been so helpful to me."